World's tech hubs have little confidence in post-Brexit UK: survey
Survey finds 55% of tech leaders don't envisage expanding their UK business due to Brexit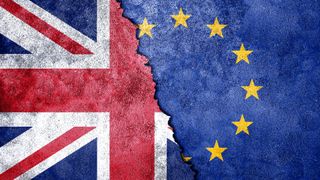 As we approach the 29 March date when Britain is due to leave the European Union, industry confidence does not seem to be improving.
In fact, a global survey from Tech London Advocates, an independent network of technology leaders and experts, shows a worrying lack of faith in the UK as a global technology hub over the next few years.
The survey, completed by 263 entrepreneurs, investors and business leaders from the Global Tech Advocates network revealed that 55% of respondents wouldn't be expanding their businesses into the UK as a direct result of Brexit, and that 25% had no plans to invest in the UK for the next 12 months at least.
Just under a third stated that Britain's upcoming exit from the EU made them less likely to hire British workers for their technology firms.
In all, 68% viewed Brexit as the biggest obstacle faced by British technology companies. The second biggest challenge was intrinsically related: immigration rules, which are still subject to unspecified changes ahead of the 29 March deadline.
"International connections have always been the staple of British business, and now more than ever, they should be used to fuel growth," said Russ Shaw, founder of both Tech London Advocates and Global Tech Advocates. "We must double down to build stronger relations and ties with global tech hubs and communities if we fail on this front we risk turning our back on new waves of investment, talent and innovation."
The view was shared by other chapters of the Tech Advocate network. Lannie Medina, founder of the Bay Area network said: "Silicon Valley has historically been the world's leading tech hub, but the UK has made significant strides in the past five years. Brexit is putting all of that progress at risk, with investors and entrepreneurs in the Bay Area being more cautious to engage with Britain in light of Brexit uncertainty."
It's a similar story in Singapore, with Subhash R. Ghosh, founder of Singapore Tech Advocates, saying: "Brexit is hampering the prospect of close ties with the UK, and our eagerness to trade and innovate with London."
There was some good news in the survey, however: an overwhelming majority of respondents (87%) said they believed that London, in particular, remained open to collaboration with tech hubs around the world. The reputation of the city seems unaffected by negative concerns for the country as a whole.
A daily dose of IT news, reviews, features and insights, straight to your inbox!
After a false career start producing flash games, Alan Martin has been writing about phones, wearables and internet culture for over a decade with bylines all over the web and print.
Previously Deputy Editor of Alphr, he turned freelance in 2018 and his words can now be found all over the web, on the likes of Tom's Guide, The i, TechRadar, NME, Gizmodo, Coach, T3, The New Statesman and ShortList, as well as in the odd magazine and newspaper.
He's rarely seen not wearing at least one smartwatch, can talk your ear off about political biographies, and is a long-suffering fan of Derby County FC (which, on balance, he'd rather not talk about). He lives in London, right at the bottom of the Northern Line, long after you think it ends.
You can find Alan tweeting at @alan_p_martin, or email him at mralanpmartin@gmail.com.
A daily dose of IT news, reviews, features and insights, straight to your inbox!
Thank you for signing up to ITPro. You will receive a verification email shortly.
There was a problem. Please refresh the page and try again.