What's behind the boom in tech for social good?
This little-discussed area of the industry is riding a wave of societal and technological change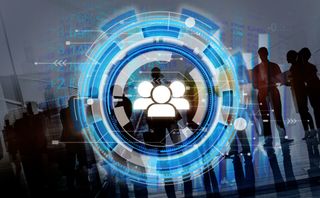 'Tech for social good' may not trip off the tongue, nor is it the best known of all the tech sectors, but in the UK this area of business and innovation is quietly booming.
The sector brought in a combined annual turnover of 732 million and companies operating within it were worth 2.3 billion in 2018, according to the most recent Tech for Social Good report from TechNation.
For context, that's more than the consumer electronics sector in the country, which reported a turnover of 634 million in the same period. Indeed, the report hails the UK as a global centre for socially responsible tech innovation.
Yet while some of the apps and ideas may be well known, this continues to be a little-known (or at least little spoken about) sector.
A broad church
Perhaps one of the reasons for the low profile of 'tech for social good' is so many things can come under that banner. There are funding and fundraising applications used by a myriad of charities and other philanthropic organisations, as well as the sites of those organisations themselves.
There are tech services that help people connect to other people locally like NextDoor, and there are services that help people get engaged in what could broadly be called 'local democracy' such as, TheyWorkForYou, WhatDoTheyKnow and FixMyStreet, (all of which come from tech for good specialist mySociety), and lots more like that. There are business focused services too, which rather than being privately owned or shareholder run, operate on a not for profit, profit share, social enterprise or other civic-minded footing.
Because the range is so very broad, a precise definition can be hard to pin down. The overarching principle, though, is that it exists to help people connect, do good, and be altruistic.
Society and tech a powerful combination
The growth in this type of tech hasn't happened in isolation technology exists in society, after all. Dan Moran, managing partner at Karmarama, part of Accenture Interactive, gave several reasons for the growth in this sector. Firstly, he says technology is cyclical and a 'tech for social good' outcome can often stem from tech that's been seen to do harm. "Take industrialisation and the resulting carbon emissions," he says. "Businesses like Tesla today are trying to reverse those impacts by focusing on alternative energy sources for electricity and how to harness those sustainably."
Moran also suggests the growth of social media platforms that encourage people to connect with others who share their interests, a growing sense of altruism in society and increasing scrutiny of the impact of technology are all having an impact as well.
Finally, Moran notes that agile development makes it easier to produce this kind of tech. "You can build an app out of your bedroom," he tells IT Pro. "[For example] Moyee Coffee is a start-up that uses blockchain to allow coffee farmers in Ethiopia to get fairer prices for their services and to reduce supply chain costs."
Tony Lock, distinguished analyst at Freeform Dynamics, offers an additional driver a lack of centralised funding.
"[You can] make a case that during the economic troubles of the past decade, government investment in major societal projects has in many cases been drastically reduced. This has led to organisations within these sectors becoming more active in seeking contributions from individuals and vendors," he explains.
Meanwhile Shivvy Jervis, founder of sustainable innovation consultancy FutureScape 248 has another perspective. She tells us there are two key societal reasons tech for social good is so successful right now.
"Firstly, we as a society are far more aware of the various problems and injustices that face us than we have been before - which means that more of us feel the need to help," she says. "Secondly, the knowledge and materials to create technical solutions are far more easily accessible to people than ever before."
As a society we are certainly keener on ethical spending generally than we used to be. Ethical Consumer's 2018 markets report shows that in 2017 the average annual household ethical spend was 1,238, up from 721 in 2010 and 542 in 2007. That's across all spending, but Jervis concludes that the trend "means that technology startups and existing companies are having to try harder to make their technology contribute positively to society".
This need for companies to be seen as positive influence sits alongside how easy it is for smaller organisations and local causes to set up giving pages or advertise fundraising events. People are increasingly aware of how to find local causes through services like JustGiving, GoFundMe, Givey, LocalGiving and more. Shivvy points out that this makes it easier for people to identify local causes where they can "give smaller amounts in an intelligent manner for an overall bigger impact".
Where next?
Whichever way you cut the tech for social good cake, it seems a whole range of different drivers are pushing it to greater growth. Whether that's people with a shared interest wanting to support a local cause, more internationally focused organisations wanting to support equitable business models, or organisations that are keen to foster individual engagement in political processes, there are activities going on that take advantage of agile development techniques.
Perhaps that's what sums up tech for social good best of all if someone with tech skills sees a need, it isn't all that difficult to produce a tool to meet it. And if that's the case, then whatever the initial catalyst for a given project is, this sector looks set to continue to thrive.
Get the ITPro. daily newsletter
Receive our latest news, industry updates, featured resources and more. Sign up today to receive our FREE report on AI cyber crime & security - newly updated for 2023.