US unveils nationwide data platform for self-driving cars
The effort is meant to bring transparency to the ongoing testing of driverless vehicles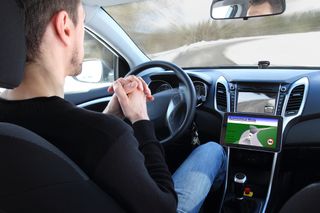 In an effort to streamline the rollout of self-driving vehicles and make it more transparent to the public, federal authorities are unveiling a new effort to collect and make available all the nationwide data on autonomous vehicle testing.
The US Department of Transportation (DoT) is launching a project it calls the Automated Vehicle Transparency and Engagement for Safe Testing (AV TEST) Initiative.
The DoT announced Monday that nine companies and eight states have signed up to participate. The companies are Beep, Cruise, Fiat Chrysler, Local Motors, Navya, Nuro, Toyota, Uber and Waymo, and the states are California, Florida, Maryland, Michigan, Ohio, Pennsylvania, Texas and Utah.
"Through this initiative, the Department is creating a formal platform for federal, state and local government to coordinate and share information," said US Transportation Secretary Elaine L. Chao.
Notice that nine manufacturers have signed on. Indeed, more automakers than ever are working to bring self-driving vehicles to the market someday. But it's still far from clear when - or even if - our driverless future will ever arrive.
While manufacturers have claimed that driverless vehicles will be safer than human drivers, the push for self-driving cars has run into some setbacks, namely, some fatal accidents that made headlines.
Federal and state governments are still grappling with how to regulate self-driving vehicles. The National Highway Transportation Safety Agency, which governs the nation's roads, has issued a 15-point checklist that makers of self-driving cars must follow to ensure safety.
This new AV TEST initiative, which makes all the testing data available, seeks to boost public awareness. The government plans to eventually launch online mapping tools to show driverless testing locations and activity data, which may include dates, frequency, vehicle counts and routes.
A daily dose of IT news, reviews, features and insights, straight to your inbox!
A daily dose of IT news, reviews, features and insights, straight to your inbox!
Thank you for signing up to ITPro. You will receive a verification email shortly.
There was a problem. Please refresh the page and try again.