Mayor of London launches £7m scheme to improve digital diversity
The initiative will teach 1,400 Londoners about coding, website design and digital marketing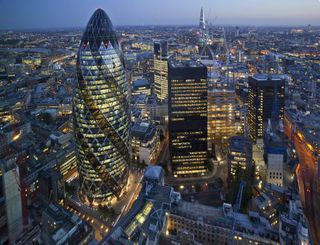 Mayor of London Sadiq Khan has announced a 7 million scheme to seek out and develop the next generation of digital innovators with a focus on improving diversity.
Forming part of the mayor's Skills for Londoners campaign, the initiative seeks to educate up to 1,000 young women and BAME Londoners about the opportunities available in London's digital, tech and creative industries.It will also train 400 teachers and other education providers in digital skills to help them teach such skills.
The scheme has been backed by Bloomberg, where the official launch took place yesterday, as well as Google and Amazon, which will all be involved in meeting and networking with young people interested in a tech career.
"We need to provide all Londoners with the opportunity to succeed in this industry, particularly women and Londoners of a BAME background who have been under-represented in these fields for too long," Khan said.
"I've been clear about my ambition to make London the world's leading smart city, and to provide the next generation of Londoners with the digital skills employers need [to] help our tech sector flourish. By investing in this new programme and funding free digital skills training, we can encourage more young people to consider a career in tech and fulfill their potential."
The scheme will be financed by London Enterprise Panel and co-funded by the European Social Fund, offering free skills training to young people in the capital, including coding, web development, digital marketing and visual effects.
"Ninety per cent of new job roles need digital skills, not just in the tech and digital fields but in the music industry, health care and charities too," Natalie Campbell, co-founder of social enterprise A Very Good Company and member of the London Enterprise Panel, said. "Employers tell us how important digital skills are to them and how difficult they are finding it to fill these roles.
"The Mayor's Digital Talent programme provides an exciting opportunity for young Londoners to gain the skills and experience they need to achieve their dream job or put their business idea into practice."
The British Chambers of Commerce has found that three in four firms are struggling with digital skills shortages.
A daily dose of IT news, reviews, features and insights, straight to your inbox!
A daily dose of IT news, reviews, features and insights, straight to your inbox!
Thank you for signing up to ITPro. You will receive a verification email shortly.
There was a problem. Please refresh the page and try again.