Tech sector faces recruitment crisis due to staff churn
SMB leaders need to do more to keep the skilled members of staff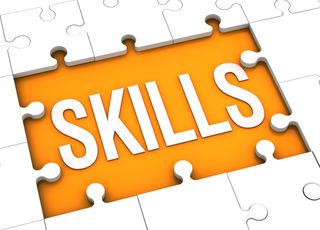 A third of small and medium-sized tech businesses are struggling to retain staff, while 40% of businesses say recruiting skilled members of staff is their biggest concern, a report by SMB bank Aldermore has found.
The study, which questioned 1,000 business decision makers around the UK, discovered that key positions in the tech sector are hard to fill and this means the IT industry is facing a recruitment disaster.
A fifth of respondents identified the biggest factor affecting staff churn as unhappiness over wages, with 22% saying skilled employees often seek alternative employment because they don't think they're being paid enough, while 20% want a complete change of career and another fifth are heading into retirement.
"It's a job seeker's market out there and this trend looks set to continue over the coming years," Carl D'Ammassa, group managing director of business finance at Aldermore, said.
"Talented workers within the SMB industry are able to find new employment quite easily, with many individuals moving on when they feel they can get a better deal or could progress further and quicker in a different environment."
He added that competition has always been fierce, but business leaders now need to consider how they can retain talent and that means offering a healthy work/life balance, flexible working opportunities, training and pay rises regularly.
The majority of firms (87%) know they need to prevent good employees from leaving their roles using these methods, but measures need to be acted upon across the board.
"The best people can have a significant, positive impact on how that business performs, so therefore it is heartening to see that the majority of SMEs acknowledge that it is important to make an effort to keep talented people by offering a good work-life balance, flexible working, and valuable training," D'Ammassa said. "This is to be applauded, and many larger employers could learn much from their smaller peers about maintaining staff satisfaction."
A daily dose of IT news, reviews, features and insights, straight to your inbox!
A daily dose of IT news, reviews, features and insights, straight to your inbox!
Thank you for signing up to ITPro. You will receive a verification email shortly.
There was a problem. Please refresh the page and try again.