A look at some of the UK's best digital skills initiatives
We take a look at the programmes attempting to bridge the UK's growing skills gap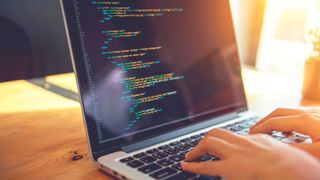 (Image credit: Shutterstock)
With businesses striving to better utilise the volumes of data collected on a daily basis, alongside deploying technologies like artificial intelligence (AI), it's imperative their workforce is sufficiently trained to handle these challenges. A freely flowing supply of digital skills has never been more important to the UK economy and to the growth of organisations across all sectors and of all sizes.
Research from PWC Economic Outlook from 2019 suggested AI and similar technologies would replace roughly 20% of UK jobs by 2037, with a similar number of jobs also expected to be created within that period. This evening-out in the jobs market, in practice, demands that the workforce is sufficiently trained and qualified to undertake these future roles, with a demand for highly specialised roles too expected to place further pressure on training and upskilling UK workers.
Accenture data shows half of an average employee's time (51%) is ripe for augmenting with smart technologies, in order to improve a worker's efficiency and the productivity of the wider workforce. However, out-of-date training regimes and workplace education risk losing £141.5bn of growth that such innovations might one day bring.
These studies only provide a snapshot of the urgent need to upskill and train the UK workforce, with a library of research pointing to an ever-widening digital skills gap that sees demand outpacing supply. Although the government has acknowledged these dangers, historic measures have failed to reverse this trend. There are programmes being established, however, that go some way towards filling the gaps forming in the digital economy. There are now plenty of government-backed initiatives out there, funded by a variety of sources, that workers can explore in order to get the training they need.
With a combination of public sector and private sector schemes, the UK hopes to stem the tide and mitigate the potential issues that might arise further down the line. These educational programmes vary based on levels, with many aimed at developing skills for those already at work and others targeting budding novices who are seeking to change career paths altogether.
UK Government Digital Skills Partnership
The Digital Skills Partnership (DSP) brings together public, private and charity sector organisations to help increase the digital capability of individuals and organisations in England. It is a wide-ranging programme, with a focus on addressing digital inclusion and the general digital skills workers now need, right up to highly advanced skills for specialist roles.
Digital Skills Innovation Fund
Another Government initiative, the Digital Skills Innovation Fund is a £1 million grants pot that Local Enterprise Partnerships (LEPs) and Combined Authorities can bid for. It funds initiatives which specifically aim to help people take up digital roles. There is an additional 400,000 to provide digital skills to older and disabled people.
Institute of Coding
RELATED RESOURCE
Transforming higher education for the digital era
The future is yours
The Institute of Coding is part of the government's Industrial Strategy. Pilot programmes in Leeds, Devon and Somerset, Lincolnshire, Stoke-on-Trent and the West Midlands tested how to reach out and support people with the cost of retraining. Employers will have a tangible input to the curriculum, working with universities to develop specialist skills in areas where they are needed most.
The Institute is funded with £20 million from Government and a further £20 million from a consortium that includes IBM, Cisco, BT, Microsoft, 25 universities, and professional bodies such as the British Computer Society and CREST. The 25 universities involved, led by the University of Bath, range from sector leaders in business and computer science (UCL and Newcastle University) to experts in arts and design (University of the Arts) to specialists in widening participation and outreach (Open University and Birkbeck, University of London).
One Digital
One Digital is a National Lottery-funded project aimed at helping people learn digital skills through local digital champions. It supports people with all kinds of skills, including helping them to get the skills needed for work.
Code Club
Code Club is a global network of free coding clubs for young people aged between 9 and 13. It is run by the Raspberry Pi Foundation, a UK charity. Code Club introduces coding concepts one by one and young people progressively build their knowledge as they complete different projects. There are currently over 12,000 clubs in over 160 countries, supporting over 180,000 young people learning to code each week. Schools offer space and equipment, and participation is free. Details of projects in your area can be found at the Code Club website.
Get the ITPro. daily newsletter
Receive our latest news, industry updates, featured resources and more. Sign up today to receive our FREE report on AI cyber crime & security - newly updated for 2023.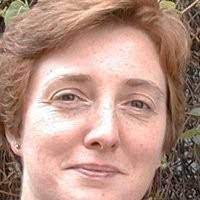 Sandra Vogel is a freelance journalist with decades of experience in long-form and explainer content, research papers, case studies, white papers, blogs, books, and hardware reviews. She has contributed to ZDNet, the Institute of Chartered Accountants in England and Wales (ICAEW), and The Comms Crowd among others.
At ITPro, Sandra has contributed articles on artificial intelligence (AI), measures that can be taken to cope with inflation, the telecoms industry, risk management, and C-suite strategies. In the past, Sandra also contributed handset reviews for ITPro and has written for the brand for more than 13 years in total.