From Anfield to Apple: Liverpool FC is kickstarting a revolution in cyber security recruitment
The next generation of cyber talent is best scouted pitchside with former youth players armed to the teeth with the soft skills businesses are crying out for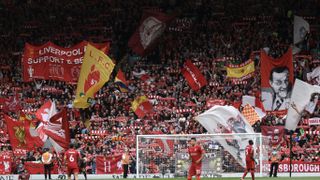 (Image credit: Getty Images)
The enormous ambitions of most football players are rarely realised – an unfortunate reality of the ultra-competitive world of elite sport. This tale has been told time and again, but what isn't as well understood is the devastating effect it can have on the wellbeing of so many young people.
Talented youngsters, some as young as six, are plucked from parks, pitches, and streets, and dropped into football academies. Until they reach adulthood, these kids are drilled into thinking they have what it takes to follow in the footsteps of their biggest idols.
They'll train several times a week, shut down their social life, and compromise their education in the pursuit of the ultimate goal of securing a professional contract. When these dreams never materialise, however, players can be left broken, lost, and utterly dejected – with clubs often cutting the cord in a quick and brutal fashion. It's also common for them to walk out with little to show potential employers beyond a smattering of goals and assists.
Liverpool Football Club (LFC) is seeking to change the narrative. The club has partnered with Phoenix Sports and Media Group, together with BIT Group, Hack The Box, and IT certifications company CompTIA, to deliver a scheme that transitions academy dropouts into professional cyber security training. It forms part of LFC's longstanding efforts to safeguard the futures of those who dedicated their early lives to the club they love.
Having deemed an initial 14-week trial programme successful, these organisations hope schemes like this can be rolled out across the UK, so they can begin to channel former youth players' passion and drive into an industry that's crying out for fresh talent.
Cyber hopes for football folks
Phoenix, BIT Group and CompTIA, pitched LFC the idea at the start of 2022, with the club jumping at the chance to offer it as part of its heralded alumni email, which lists opportunities for career development outside of football.
Sent to all former academy starlets, for life, the regular email forms the backbone of LFC's efforts to ensure those who've devoted their early lives to the dream of going pro are repaid with other opportunities. It's described by all who benefit from it as a way the club goes above and beyond for its people – without want or need for extra PR brownie points.
The course, itself, gives students a basic understanding of IT and cyber security skills. Many early graduates have already secured the CompTIA IT Fundamentals certification, while the rest will soon sit the exam. The certification is a platform from which all of those who once dreamt of a career of playing in front of the Anfield crowd can now pursue whichever specialism they choose, be it penetration testing, ethical hacking, or malware research.
IT Pro was invited to the first graduation ceremony of LFC's cyber security training initiative, held at the sprawling, box-fresh AXA Training Complex in Kirkby – the development centre to stars such as Mohamed Salah, Jordan Henderson, and Trent Alexander-Arnold.
The ceremony itself is held in the same room in which all of LFC's newest transfers sign on the dotted line, like recent record signing Darwin Núñez. The room itself is lit as it would be for any other press day: plenty of spotlights focused towards the front, with everyone perched on the stadium-style, fold-out seats facing the centre stage.
Darwin Núñez signing for Liverpool at the AXA Training Complex in June
Initially pitched as an eight-week pilot programme, the cyber security sessions led by instructor Ben Franklin, CEO at BIT Training and CompTIA instructor, ultimately ran for almost twice as long. As the trial progressed, it quickly became clear how much everyone was enjoying it; they were eager to soak up as much of Franklin's knowledge as possible. Each former academy prospect was more determined than the last, we're told, to excel in the thrice-weekly night classes – getting stuck in just as they would a tackle against Merseyside rivals Everton FC during their academy days.
As for why the organisations would seek to partner with a football club, soft skills such as courage, motivation, passion, and commitment are what elite-level footballers, forged in a high-pressure environment from childhood, have in abundance. It's these qualities that make them ideal – albeit unlikely – candidates for successful careers in cyber security.
"I can't teach that," says Franklin, CEO at BIT Training and CompTIA instructor. "That's stuff that's embedded with you from a very, very early age.
"Do they do it in schools? Not really, because nobody really teaches that at the schools, but it's embedded as part of the curriculum here," he adds. "Things like being on time, cleaning your boots, not drinking before a game – all of that stuff is embedded in there. So how do we take those soft skills and embed them within cyber security?"
Enriched with all the soft skills cyber security is crying out for, coupled with the grit only professional footballers who fought out of their academies possess, CompTIA graduate Jack Dunn speaks about his experience falling out of football.
Dunn, a former LFC and Tranmere Rovers professional, was logging on to classes held between 19:00 and 21:00 on Mondays, Wednesdays, and Fridays, never missing any – not even while on holiday with his wife and children. This is the kind of mentality to which Franklin refers when he speaks of the skills that can't be taught.
From Anfield to Apple
Dunn joined LFC aged just seven, and was one of the few to make it out the other side, signing a professional contract at 17. He spent five years at the club before moving on to nearby side Tranmere Rovers for a season, and ultimately falling down the ladder into part-time football. Now playing for Marine FC, Dunn is an example of how LFC players are supported beyond their playing days.
Jack Dunn (left) in action during a Premier League 2 game vs Manchester United in 2017
Dunn tells IT Pro he "jumped at the chance" of pursuing a cyber security career when he received the club's alumni email. He'd previously turned down pursuing UEFA C football coaching licence courses. He also has cyber security in his blood, with his aunt, a ten-year cyber security veteran, an encouraging force on his journey.
Being released from professional football was a "shock reality", he says, especially considering he had had no backup plan. Now a graduate of the CompTIA IT Fundamentals, Dunn plans to pursue a career in the industry and has dreams of securing a role at Apple, where he currently works in the company's retail Genius Bar. Positive conversations with his manager, along with his continued education, have empowered him to pursue this new ambition with his second-to-none determination he developed at LFC.
Hack The Box, a gamified cyber security learning provider, has partnered with LFC and CompTIA to donate a catalogue of learning resources, so graduates can continue to pursue their chosen careers. Dunn says his dream role would be in penetration testing, and he'll be using Hack The Box's resources to continue his progression.
Driving forward to plug the skills gap
The cyber security industry has been working to attract talent for years, with global vacancies still in the millions, according to (ISC)2. It's also an industry that's always attracted neurodiverse candidates; GCHQ is among the most prominent employers in this respect. Broader diversity efforts are underway in the industry's recruitment sector, albeit with slow progress, but elite sportspeople represent a different kind of diversity that perhaps the industry should pursue with a greater focus.
It's worth noting that while LFC's initiative is positive, the course on offer is only a first small step towards a career in cyber security. Simply having the CompTIA IT Fundamentals certification isn't enough to land an entry-level job in the industry. In fact, it takes many further hours of study and achieving additional certifications to land that first job. CompTIA's Security+ qualification is considered its most basic certification to acquire before candidates can start thinking about looking for jobs, with an approximate 60 hours of study time ahead of an exam. There are myriad other certifications to pursue in order to rise through the ranks, though, with all pathways requiring a significant time investment.
What LFC's scheme has done, however, was open the eyes of a small cohort of men, who all at some point felt lost, to a whole new world, and has hopefully ignited a passion for cyber security in them all. Dunn, and his continued pursuit to work in cyber security at Apple, is among many who have the potential to enrich the industry with an influx of the soft skills that are desperately hard to come by.
Get the ITPro. daily newsletter
Receive our latest news, industry updates, featured resources and more. Sign up today to receive our FREE report on AI cyber crime & security - newly updated for 2023.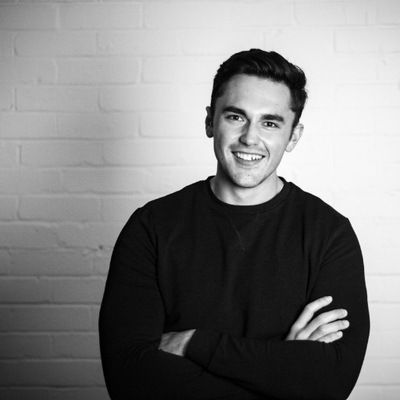 Connor Jones is the News and Analysis Editor at ITPro, CloudPro, and ChannelPro. He oversees the three publications' news strategies and reports breaking news on the topics of cyber security, software, and Big Tech firms. He has a master's degree in Magazine Journalism from the University of Sheffield, and has previously written for the likes of Red Bull Esports and UNILAD tech during his career that started in 2015.
Get the ITPro. daily newsletter
Receive our latest news, industry updates, featured resources and more. Sign up today to receive our FREE report on AI cyber crime & security - newly updated for 2023.
Thank you for signing up to ITPro.. You will receive a verification email shortly.
There was a problem. Please refresh the page and try again.