Bath and North East Somerset Council chooses Citrix for IT refresh
Virtualisation firm helps local authority move from ageing tech to modern infrastructure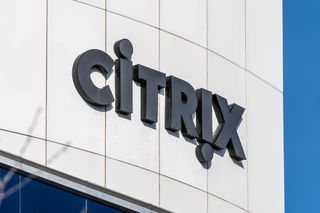 (Image credit: Shutterstock)
Citrix has helped a local council mobilise its workforce and finally move away from Windows XP, while also saving money and reducing energy consumption.
Bath and North East Somerset Council (BANES) had been running Windows XP on aging hardware. It needed a solution that would not only modernise its IT, but also allow for a more modern, flexible working style.
Citrix, working with partner Cetus, provided BANES with a solution based on its XenDesktop product, combined with Citrix XenApp and Microsoft App-V, running on the council's own servers with Atlantis Computing's ILIO software-defined storage product.
This provides the 2,500 employees working for the authority with secure access to virtualised Windows 7 desktops through thin client terminals in its offices. NetScaler Unified Gateway, meanwhile, allows these same workers to access their virtual desktops and other enterprise apps remotely.
Following the implementation of the project, nearly two-thirds of BANES staff have signed up to work remotely on a regular basis, with the council estimating that remote working has helped reduce the number of business miles travelled each year by around 400,000.
Additionally, the organisations predict BANES will make energy savings of around £250,000 per year, thanks to moving from computers and laptops with an average wattage of approximately 365 watts to 11-watt thin clients.
Sue Green, group manager or public protection and health improvement at BANES, said: "Many of our staff are out of the office doing inspections for much of the time, and this technology has enabled them to work with complete flexibility. They can start on site, in an office or from home and have the all the documentation available. This makes for a far more effective use of time."
Jon Cook, director of sales for Citrix UK and Ireland, added: "Local authorities continue to be under relentless pressure to achieve greater service delivery whilst significantly reducing costs.
"Citrix's project with BANES demonstrates the positive effect digital transformation can have on an organisation – driving down costs, enhancing services and improving staff productivity and flexibility."
Stay up to date with the latest news and analysis from the world of cloud computing with our twice-weekly newsletter
Jane McCallion is ITPro's Deputy Editor, primarily covering security, storage and networking for ITPro, CloudPro and ChannelPro.
Jane joined ITPro and CloudPro in July 2012, having previously written freelance for a number of business and finance magazines. She has also covered current affairs, including the student, public sector workers and TUC protests and strikes in central London while studying a Masters in Journalism at Goldsmiths, University of London.
Prior to becoming a journalist, Jane studied Applied Languages at the University of Portsmouth.
Thank you for signing up to Cloud Pro. You will receive a verification email shortly.
There was a problem. Please refresh the page and try again.