Three examples of teams before and after implementing collaboration tools
We showcase how three companies are using collaborative tools to derive business benefits...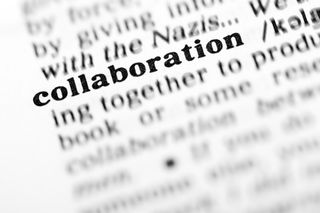 Do you use collaboration tools for your business? If not, is that because you don't see the need for them and can't understand how they would benefit you?
We would like to show you some examples of improvements that can be made by using collaboration tools to bring your team together for a smoother, more efficient business.
Collaboration before and after: Three examples of teams before and after implementing a collaboration tool, which are you?
Kat Holt from The Huntercombe Group tells us why they use Wrike to manage their healthcare marketing team. Here is the experience they had and the difference it has made:
For Kat Holt's marketing team, it means that not a single day is the same, and even a fine-tuned schedule can fall apart as new tasks and challenges constantly appear. That's why quite often they found themselves forced to juggle with multiple conflicting priorities and changing schedules. The team needed to modify their work style to become more flexible without losing accountability.
With Wrike's help, Kat Holt is now able to see "the bigger picture" of the project progress and quickly make any adjustments if things change. All team members are always clear about their goals, tasks and milestones. Schedule updates are quickly communicated to the appropriate team members, so they can stay on the same page. All the urgent tasks, upcoming deadlines and important documents are always at hand, and there is no need to click through multiple files and apps.
"This way, Wrike allows us to feel organized in such a fast-paced environment". Kat Holt from The Huntercombe Group
Jim O'Neill from Hubspot says: "We began using Atlassian Confluence practically as soon as we had cash in the bank so it's hard to imagine life without it. I can say that we'd be much less productive if we didn't have such an active collaboration structure powered by your products."
"It's hard to imagine life without Atlassian Confluence." Jim O'Neil from Hubspot
Like Atlassian, HubSpot uses the wiki, Confluence, as its knowledge management system, where ideas are nurtured from start to finish. As a result, engineers and operations staff at HubSpot enjoy inboxes and calendars that are free from clutter, said O'Neill (saving them from a corporate disease we cheekily refer to as collaborative dysfunction).
Louis Rodriguez from Rodriguez Consulting has been using Zoho Projects for a while, here is what he had to say about his team collaboration before and after Zoho Projects:
"Prior to using Zoho Projects used a variety of tools such as: whiteboards, emails, Microsoft Excel spreadsheets, and Microsoft Project files to coordinate the assignment and completion of tasks among our staff for multiple projects. The system resulted in an enormous amount of redundant communication and data entry."
"Zoho removed an enormous amount of redundant communication." Louis Rodriguez from Rodriguez Consulting
Rodriguez has been using Google Apps since our firm was started in 2007 for management of email and calendars. About 3 years ago we began searching for an online project management system that was integrated with Google Apps and found Zoho Projects.
Zoho Projects is a collaborative project management tool that is integrated with Google Apps so our staff was instantly able to create projects and assign tasks to resources. Assignments are automatically emailed to employees and the tasks are added to their Google Calendar.
These are just three examples of the differences you can make to your business and the communication within your team if you use team collaboration tools. For more reading on the subject you should check out How Collaboration Software Can Power Your Digital Transformation in our GetApp blog.
Are you convinced yet?
Stay up to date with the latest news and analysis from the world of cloud computing with our twice-weekly newsletter
Thank you for signing up to Cloud Pro. You will receive a verification email shortly.
There was a problem. Please refresh the page and try again.