Skype vs Skype for Business: Which one do you need?
We compare the VoIP classic to its enterprise successor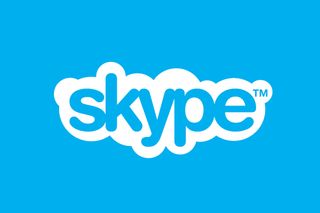 Skype has by now gained ubiquity as perhaps the best-known VoIP and video calling service. After purchasing Skype in 2011, Microsoft rebranded its business telephony package Lync as 'Skype for Business', promising enterprise-grade communications solutions as part of the Office 365 package.
But is Skype for Business really good enough to de-throne its more popular older brother? We put the two services head to head to find out.
Price
The primary advantage Skype has over Skype for Business is obviously the fact that it's free. Anyone can download Skype and use it for instant messaging, video calls and VoIP services free of charge.
The only thing that does cost money is making phone calls to non-Skype numbers, such as mobiles and landlines. For actual phone calls, users must pay connection fees, either on a pay-as-you-go basis or via a monthly subscription.
These plans range from 400 minutes from £3.59 per month, unlimited UK minutes for £4.79 per month, unlimited calls to the UK, Ireland, Canada and the US for £5.99 per month, or unlimited worldwide calls for £10.19 per month.
Standalone Skype for Business plans are available from £1.30 per user, per month, based on an annual commitment. This basic package nets customers basic Skype for Business functionality but does not include some of the more impressive extras like desktop sharing and the ability to record meetings.
If users want the full range of features available from Skype for Business, they'll have to opt for the more expensive plan, which clocks in at £3.40 per user per month – once again, charged annually.
There are also a few additional features available to businesses running the server-based version of Skype for Business, such as interoperability with other video teleconferencing systems and persistent chat.
However, while these standalone plans are available, anyone with a subscription to Office 365's Business Essentials or Business Premium plans has access to Skype for Business as part of their package, free of charge. It's also included in ProPlus and Enterprise tier subscriptions.
Platform compatibility and maximum number of users
Considering Skype has been around for so long in its standard iteration, it's not surprising it's available on pretty much every platform under the sun - including Windows, Mac, iOS, Android and even in-browser. IT works fantastically well on each and every platform and that's thanks to its heritage as one of the world's most used free VoIP apps.
However, Skype for Business doesn't have that same history and as a result, users may be a little disappointed that it's only available on Windows-based mobile and desktops. Although an iOS and Android app is available for iPhone and iOS users, it isn't a fully-fledged version like its retro counterpart, but takes away some features such as viewing shared PowerPoint slides.
The Skype for Business application for Mac was released in June this year, so although it was rather late to the party compared to the original Skype application, which was available almost instantly on Mac computers, at least it's pretty much available across the board now.
Where the two versions do differ quite substantially is the number of users supported. The original version of Skype only supports up to 20 users at one time, making it a pretty useless app if you want to have a companywide conversation.
Although you'll find it good enough for teams, you'll probably want to seriously consider Skype for Business if you need to put your whole business in touch. As it's designed for organisations, it supports conferences of up to 250 people and if you need to go one step further, you can use it to broadcast to up to 10,000 people online.
Features and security
Naturally, Skype for Business is sporting all of regular Skype's features, including instant messaging, high-definition voice and video calls, and file transfer capabilities. They've been beefed up and tweaked for enterprise use, but the core functionality remains largely unchanged.
As part of Microsoft's stable of core products, the company is also heavily pushing Skype for Business' integrations with the rest of the Office portfolio. Calls and meetings can be launched in seconds from within the Office applications, OneNote can be used for sharing screens and notes within calls, and Skype for Business will link with Outlook to set up meetings in advance.
Skype for Business also has a financially-backed service license agreement, which guarantees 99.9 per cent uptime for customers. While Skype offers a reliable service, it lacks this type of ironclad commitment.
The two products also run on different servers to each other, as demonstrated by a 15 hour Skype outage in September 2015 that failed to impact business users. Due to the considerable power of Microsoft's Azure cloud infrastructure, Skype for Business users are unlikely to be troubled by similar availability woes.
Like all Office 365 traffic, Skype for Business activity is encrypted via TLS, ensuring that your communications can only be read by the intended parties. The software also supports the archiving of instant messages and uploaded meeting content, via Microsoft Exchange.
Naturally, another benefit of choosing the business offering instead of the consumer-facing product is the increased management and compliance capability it grants. This allows corporate IT departments to effectively manage access across a wider network, rather than invoking the specter of 'shadow IT' by giving everyone individually-managed accounts.
However, Microsoft is building out the latest version of vanilla Skype for desktop, currently being pushed out in a preview form for Windows 10 users. While the preview update brings a host of new features and tweaks, the most notable change to the traditional desktop experience of Skype is the adoption of the design language and interface Microsoft brought to its mobile version of Skype. Reception to this new interface has not been overwhelmingly positive, so it could see people opt for Skype for Business for the time being, but Microsoft is happy to accept feedback and is likely to tweak the user interface a little more.
The preview of the new desktop version brings in Slack-esque '@mentions' with the goal of making it easier for users to be clear on who they wish to engage with or share a document with when using a group chat. Microsoft has also added in a media gallery so that users can easily spot the links, documents and other content that has been shared with them in a group chat. Furthermore, the new desktop take on Skype has the ability to add a layer of customisation to group calls, allowing users to adjust the layout of the callers in their chat and use emojis to further express themselves. These features tread the line between consumer and business use, with the goal of making communication and sharing in the standard version of Skype an easier process.
Verdict
For those working in small, self-contained teams, the basic consumer version of Skype is likely to be more than adequate. It's used worldwide by millions of people, both for work and pleasure, and supports all the same core functions as its enterprise counterpart. It also has the advantage of being supported on a wider variety of devices.
For those who want to deploy Skype across an entire company or building, though, the increased capabilities in terms of management and concurrent users mean that Skype for Business is the better option. It may also be an easy option for businesses that already have Office 365 subscriptions.
Given a choice between the two, however, standard Skype presents greater value-for-money for most teams – after all, it's free. Skype for Business doesn't offer quite enough useful additional features to justify the extra expense, although it may be slightly better-suited in some cases.
This article was originally published on 09/12/2015. It has been updated since then, most recently on 17/05/2016, to include new information.
Stay up to date with the latest news and analysis from the world of cloud computing with our twice-weekly newsletter
ITPro is a global business technology website providing the latest news, analysis, and business insight for IT decision-makers. Whether it's cyber security, cloud computing, IT infrastructure, or business strategy, we aim to equip leaders with the data they need to make informed IT investments.
For regular updates delivered to your inbox and social feeds, be sure to sign up to our daily newsletter and follow on us LinkedIn and Twitter.