Barclays faces ICO probe for 'spying on staff'
The watchdog is investigating allegations the firm used computer monitoring software to track employees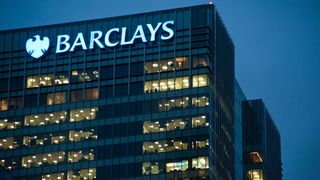 Barclays is being investigated by the Information Commissioner's Office (ICO), over reports it spied on its employees.
The British bank has been known in the past to use employee-tracking software such as Sapience and OccupEye. Sapience is used for tracking employees' productivity by monitoring their computer usage, while OccupEye tracks the time that is spent by employees at their desks.
Earlier this year, following criticism from staff and the media, Barclays announced changes to how it uses the Sapience software, stating that it would now track only anonymised data.
However, the ICO confirmed on Sunday that it's investigating allegations of Barclays using computer monitoring software to spy on its employees.
The watchdog could not provide information on when the probe would conclude, but if found guilty of breaching data protection laws, Barclays could face a fine of up £865m, which is about 4% of its global revenue.
An ICO spokesman told The Sunday Telegraph that "if organisations wish to monitor their employees, they should be clear about its purpose and that it brings real benefits", adding that "organisations also need to make employees aware of the nature, extent and reasons for any monitoring".
"People expect that they can keep their personal lives private and that they are also entitled to a degree of privacy in the workplace," the ICO added.
Barclays could not be reached for comment at the time of publication.
Using analytics to monitor staff behaviour has become a prevalent practice in large-scale corporations such as banks. Due to the rise of motion sensors, activity monitors, and the use of artificial intelligence in the workplace, employers now know far more about their subordinates than ever before.
RELATED RESOURCE
Staying ahead of the game in the world of data
Create successful marketing campaigns by understanding your customers better
However, according to the General Data Protection Regulation, employees have the right to know what data is being collected and why, as well as setting out requirements for data retention.
In March, the employment rights officer for the Trade Union Congress, Matt Creagh, told IT Pro that "it's important to remember that working people have a right to privacy, and this right extends to the workplace".
"Tracking and surveillance software should only be used with the agreement of a workplace union or the workforce," he added.
A daily dose of IT news, reviews, features and insights, straight to your inbox!
A daily dose of IT news, reviews, features and insights, straight to your inbox!
Thank you for signing up to ITPro. You will receive a verification email shortly.
There was a problem. Please refresh the page and try again.