Samsung bolsters cloud ambitions by acquiring Joyent
Joyent's container-as-a-service tech could be combined with Samsung's mobile division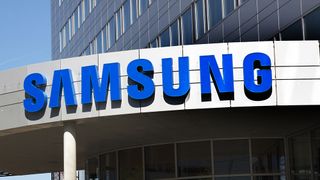 Samsung is to acquire cloud services company Joyent for an undisclosed sum, expanding its cloud computing ambitions.
Joyent is best known for contributing to open-source programming language Node.js, which has been used by the likes of IBM, Netflix and SAP, as well as innovations in container technology and private and public cloud.
"Until today, we lacked one thing. We lacked the scale required to compete effectively in the large, rapidly growing and fiercely competitive cloud computing market," wrote Joyent CEO Scott Hammond in a blog post.
Hammond said Samsung will give Joyent the scale its needs to deliver improvements to its products, such as containers-as-a-service tool Triton, and object storage software Manta.
"Samsung will become an anchor tenant for Joyent's Triton and Manta solutions, and will help fuel the growth of our team and the expansion of our worldwide datacentre footprint," wrote Hammond.
He added that Joyent will continue to operate as a separate entity to Samsung, although the Wall Street Journal added that its technologies will be integrated with Samsung's mobile division.
"Samsung evaluated a wide range of potential companies in the public and private cloud infrastructure space with a focus on leading-edge scalable technology and talent," said Injong Rhee, CTO of the mobile communications business at Samsung. "In Joyent, we saw an experienced management team with deep domain expertise and a robust cloud technology validated by some of the largest Fortune 500 customers."
David Eun, president of Samsung's Global Innovation Center, added: "Joyent is a great example of a leading and disruptive technology company that will make unique contributions to Samsung while benefitting from Samsung's global scale and reach."
Joyent was founded in 2004, under the name TextDrive. The company's container tech helped it become a reputable provider before open-source project Docker arrived. Its cloud storage service, JoyentCloud, competes with Amazon Web Service's EC2 cloud, and has played host to major customers over the years, including Twitter, LinkedIn and Kabam.
Samsung has a handful of cloud services already, but they are primarily for internal use.
The South Korean technology company's Artik Cloud IoT, announced in April, was its first step into providing cloud services for third-party customers.
This latest purchase suggests Samsung has further plans for the cloud, particularly with its Samsung Pay service beginning to roll out.
Stay up to date with the latest news and analysis from the world of cloud computing with our twice-weekly newsletter
Thank you for signing up to Cloud Pro. You will receive a verification email shortly.
There was a problem. Please refresh the page and try again.