Cisco Meraki loses customer data in engineering gaffe
A configuration change deleted Meraki customers' information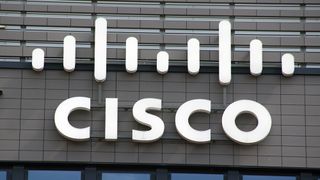 Cisco has admitted to losing customer data during a configuration change its enginners applied to its Meraki cloud managed IT service.
Specific data uploaded to Cisco Meraki before 11:20 am PT last Thursday was deleted after engineers created an erroneous policy in a configuration change to its US object storage service, Cisco admitted on Friday.
The company did say that the issue has been fixed, and while the error will not affect network operations in most cases, it admitted the faulty policy "but will be an inconvenience as some of your data may have been lost".
Cisco hasn't said how many of its 140,000+ Meraki customers have been affected. The deleted data includes custom floor plans, logos, enterprise apps and voicemail greetings found on users' dashboard, systems manager and phones.
The engineering team was working over the weekend to find out whether the data can be recovered and potentially build tools so that customers can find out what data has been lost.
Cisco said: "We recommend waiting until we make these tools available prior to restoring files as we will be trying to design our tools to help our customers save time."
Cisco is due to update customers by the end of today and notify them what resources it will be making available to help restore functionality.
Meraki, created in 2006, allows customers to manage their wireless, switching, security, communications, EMM, and security cameras through its web-based dashboard interface.
The latest engineering cloud error follows an Amazon Web Services outage affected millions of customers in March, thanks to an engineer pressing the wrong button. The company's S3 cloud storage crashed, which had a 0.1% chance of happening.
In July, two million Dow Jones customer details were exposed via the cloud in an unsecured cloud file repository. Approximately 2.2 million customers were affected and exposed information included names, account information and the last four digits of credit card numbers.
Stay up to date with the latest news and analysis from the world of cloud computing with our twice-weekly newsletter
Zach Marzouk is a staff writer for IT Pro, Cloud Pro, and Channel Pro where he writes news articles and in-depth feature pieces primarily focused on Asia Pacific and the US. Aside from covering topics like security, privacy, worker rights, and startups, he also contributes to the IT Pro podcast and IT Pro 20/20.
After studying an undergraduate degree in Arabic and Spanish at the University of Leeds, Zach completed a journalism internship at The Argentina Independent in Buenos Aires where he wrote about the country's history, politics, and technology.
He then joined IT Pro in 2017 where he was introduced to the world of B2B technology as a junior staff writer, before he returned to Argentina in 2018, working in communications and as a copywriter. In 2021, he made his way back to IT Pro as a staff writer during the pandemic.
Contact him at zach.marzouk@futurenet.com or find Zach's thoughts (and more) on Twitter @ZachMarzouk
Thank you for signing up to Cloud Pro. You will receive a verification email shortly.
There was a problem. Please refresh the page and try again.