App & iTunes Store news: Apple makes it easier to discover content with redesigned App Store
The UI now includes news about the latest app, interviews with developers and tips for using games and apps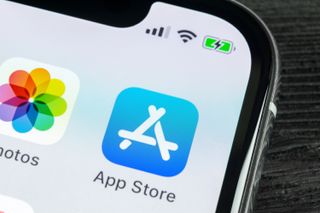 (Image credit: Shutterstock)
The App Store and iTunes Store are Apple's digital media outlets.
Apple's App Store offers mobile software and games for the company's iOS devices, which include the iPhone, iPad and iPod Touch.
Meanwhile, the iTunes Store sells digital music, films, TV programmes, ebooks and audiobooks. This media can be used on iOS devices, Macs, Apple TV, the Apple Watch, and, in some cases, non-Apple devices, too.
In this article you will find the latest updates about the App Store and iTunes Store.
Latest news
06/06/2017: Apple has overhauled the App Store, making it easier for iOS users to find the best content, alongside news about launches, interviews with developers and top tips for using some of the most downloaded apps in the store.
With 'Games' being the most popular genre on the App Store, Apple has developed a home page dedicated to them, with recommendations and charts so gamers can easily find something new to download. Apps will also have its own tab, where everything else is lumped together. It'll also feature recommendations and charts so you can find the top content without browsing too far.
An updates tab will lump together the available updates for all your installed apps, including information about what the update includes, while an enhanced search function will include all the editorial content as well as the games so people can read up about the apps and games before they head to the official download page.
Each product page is designed to be more visually appealing with larger pictures and developers can add extra information to make them more engaging for users. If an app has received an award, that will be highlighted so users can instantly see which are the best apps available to buy.
If an app includes in-app purchases, this will also be highlighted in the product information and if a developer just wishes to highlight an in-app purchase, they can opt to promote it in Today, Games or Apps.
"Together with our incredible developer community, we've made the App Store the best app platform in the world, and more than 500 million unique customers visit it every week," said Philip Schiller, Apple's senior vice president of worldwide marketing.
"Now, we are taking everything we've learned from the App Store over the past nine years and putting it into a stunning new design. Every element of the new App Store is richer, more beautiful and more engaging."
20/06/2016: iTunes Music Downloads will never expire, Apple's head of internet software and services has revealed in an interview, promising that it will still exist, despite Apple Music supporting the streaming generation.
"There's no end date, and as a matter of fact, they should all be surprised and thankful to the results that they're seeing because our music iTunes business is doing very well," Eddy Cue, Apple's senior vice president of internet software and services, told Billboard.
"Downloads weren't growing, and certainly are not going to grow again, but it's not declining anywhere near as fast as any of them predicted or thought it would."
Those who do still download music are looking to more subscription-based services, he explained. This economy has meant Apple's music revenues are actually up and it has also opened up music downloading to a wider pool of people.
Nine Inch Nails' frontman Trent Renznor, who also works for Apple as apple music chief creative officer, agreed that it is inevitable music downloads will continue declining, just as CD sales did when music download services gained in popularity. However, music downloads could carry on alongside streaming services, in exactly the same way that there has been a comeback of people buying vinyl records.
"It feels as though we've turned a corner in terms of the adoption of streaming," he said. "I think it's inevitable that downloads will diminish, much like CDs. But I've started buying vinyl - probably out of nostalgia, but also there's something about a physical thing that has meaning to me as an artist. I think coexistence can take place."
The response from both Apple execs comes following speculating Apple would redesign iTunes to stop people being able to download music and store it in their iTunes library if sales continued to decline, putting its energies into Apple Music instead.
13/06/2016: Apple has announced a Siri SDK for developers at WWDC, opening up its virtual assistant to a broad selection of new possibilities.
Apple's virtual assistant was previously only able of interacting with Apple's apps and the integrated apps they have allowed, such as Twitter and Facebook.
The developer SDK, which is made for forthcoming mobile software, iOS 10, puts Siri into the hands of third-parties and makers of other popular apps, which means users can say things like: "Send a WhatsChat to Nancy", and it will open the WeChat app.
Siri is now compatible with a host of major apps, including WhatsApp, Slack, Skype, Uber, Lyft, Shutterfly, Pinterest, Runtastic, RunKeeper, Square, Spark and Vonage, plus Carplay.
The company made the announcement at its WWDC 2016 press conference in San Francisco.
Also announced was a new initiative to encourage children to get into coding.
Swift Playground is a new app based on Apple's newest programming language, Swift. This new app uses a visualisation window, and displays coding elements in a simpler way to Scratch, and is intended to be easy to approach. It will be made available free to schools to help encourage children to take up coding.
A host of other announcements were made during Apple's WWDC 2016 keynote, include a refresh of Apple Music and Apple Maps, Apple Pay having Mac compatibility, OS X becoming macOS, information about a new smart home app, and release info for iOS 10.
You find out more about these announcements on IT Pro's WWDC 2016 page.
09/06/2016: Apple slashes revenue cut from 'reliable' apps
Apple is reducing its App Store sales cut for the first time, giving publishers and developers a larger slice of their sold apps.
Since the launch of the App Store, publishers offering paid-for apps through Apple's digital marketplace have had to make do with a 70/30 split between themselves and Apple.
From Wednesday, 13 June, Apple plans to lower its revenue split to 85/15, on the condition that an app maintains a subscriber for more than one year.
All current subscriptions are eligible, and the change will apply straight away for apps with users that are more than a year old.
Following this change a subscription app, such as Spotify, stands to make around $15 million (£10.3m) in extra subscription revenue every month.
As well as a new revenue split, Apple is also revamping its terms for subscriptions.
Traditionally, only specific apps – such those in media and entertainment or productivity – could charge subscription fees.
From this autumn, all apps will be allowed to offer subscriptions.
Opening up all apps to subscriptions may be a way for Apple to stimulate more high-end productivity apps on its iOS platform, which powers devices like the iPad Pro.
Games will also qualify, which could potentially have major impact on titles such as Candy Crush Saga and Clash of Clans, which have attracted millions of players, and operate on a free-to-play model, supplemented by in-app purchases.
VR-related apps, too, which serve the likes of Oculus Rift and the HTC Vive may benefit.
However, as Apple itself pointed out, though all categories of apps will be eligible, the subscription business model will not be appropriate for every app.
Further changes are due for Apple's App Store ahead of its WWDC conference.
Apple's digital marketplace offers some 1.5 million apps – surpassed only by the Google Play Store. Because of this, finding content can be a struggle for users, and 'featured app' spots have big benefits for developers.
Soon ads will appear at the top of search results in the App Store. Apple said these promotions will be relevant to the given search terms. Location data may also be used to serve some ads, but users can opt-out of this in their settings. Ads will not to displayed to users under 13.
Stay up to date with the latest news and analysis from the world of cloud computing with our twice-weekly newsletter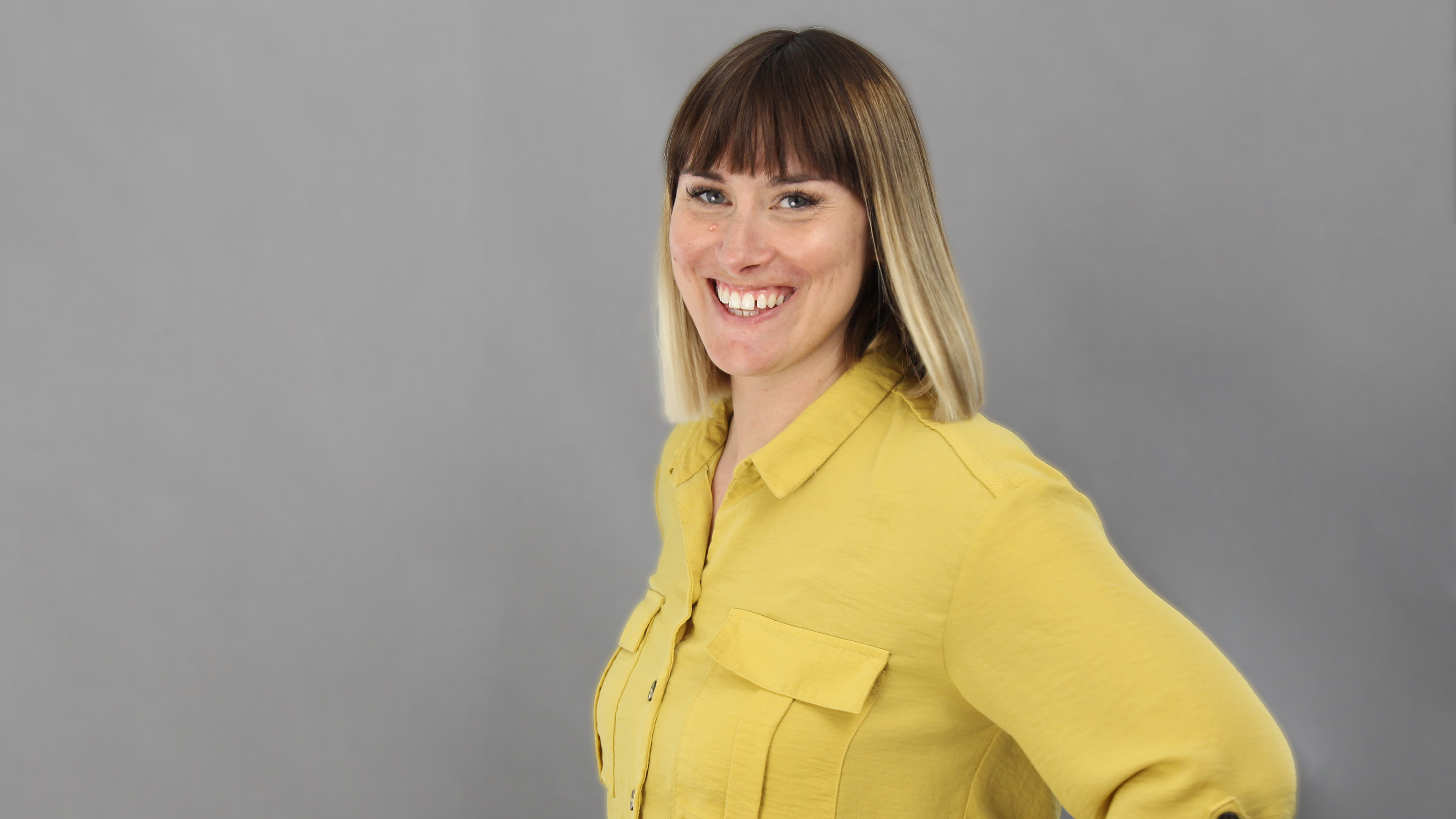 Clare is the founder of Blue Cactus Digital, a digital marketing company that helps ethical and sustainability-focused businesses grow their customer base.
Prior to becoming a marketer, Clare was a journalist, working at a range of mobile device-focused outlets including Know Your Mobile before moving into freelance life.
As a freelance writer, she drew on her expertise in mobility to write features and guides for ITPro, as well as regularly writing news stories on a wide range of topics.
Thank you for signing up to Cloud Pro. You will receive a verification email shortly.
There was a problem. Please refresh the page and try again.