Some Tech Nation programs could continue after Founders Forum acquisition
The acquisition brings to a close a months-long saga over what the future holds for Tech Nation initiatives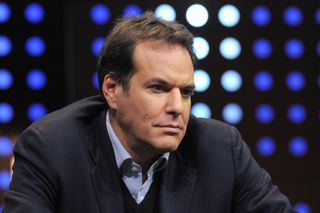 (Image credit: Getty Images)
Founders Forum Group has confirmed the formal acquisition of Tech Nation in a move that could provide calm and clarity on the continuation of services run by the former industry champion.
The acquisition will see FF Group "continue to execute against Tech Nation's mission to empower tech entrepreneurs, scale innovative startups, and provide a united platform for UK tech founders," the organization said in a statement today.
As part of the move, FF Group said it plans to relaunch "a number of Tech Nation programs" and continue publishing industry reports on the UK tech sector alongside its existing portfolio of events and services.
In addition, Tech Nation will continue to process the Global Talent Visa for the Home Office under the FF Group umbrella.
This means that applicants can "continue to apply as normal" for the scheme while the Home Office identifies a new endorsing body to take over from Tech Nation.
RELATED RESOURCE
Four steps to better business decisions
Determining where data can help your business
Tech Nation's outgoing founding CEO, Gerard Grech, and board director Sarah Wood, will help steer the transition as part of FF Group's Tech Nation Advisory Board.
The announcement brings to a close long-running speculation over the future of Tech Nation assets and the continuation of the visa scheme, the latter of which proved to be a point of serious concern among industry figures in the wake of Tech Nation's closure.
Since its inception, the Global Talent Visa scheme has processed more than 6,000 visa applications for non-UK nationals seeking work in the UK tech industry. More than 3,000 have also been officially endorsed.
When Tech Nation, which officially shut its doors on March 31, confirmed plans to close down, reports surfaced that a 'fire sale' of intellectual property and assets had begun.
Founders Forum, launched in 2005 by lastminute.com co-founder Brent Hoberman, was initially earmarked as a key contender in this process.
In late March, Tech Nation confirmed it had entered talks with FF Group over this potential acquisition.
Tech Nation said that the decision to select FF Group was driven largely by its existing footprint in the UK tech ecosystem, which made it well-placed to continue acting on the industry champion's long-standing goals for industry support.
"Having invited expressions of interest from organizations across the UK, and completed a process of due diligence, Tech Nation chose FF Group to usher the growth platform into a new chapter, given its existing impact in the UK tech ecosystem, and focus on supercharging entrepreneurial growth both in the UK and globally," Tech Nation said.
Gerard Grech, founding CEO at Tech Nation, described Founders Forum as the "ideal custodian" to lead the organization into its next chapter.
"I am confident FF Group will continue the vital work of Tech Nation, leveraging its influential network to evolve Tech Nation's existing programs, foster entrepreneurship nationwide, and supercharge scaleups and high-growth businesses across the UK," he said.
"It's been a privilege to have worked with so many fantastic people during Tech Nation's journey to date, and I want to thank the Tech Nation team for all their hard work in making it happen with the ecosystem."
What Tech Nation programs will continue?
Questions still remain over what growth programs FF Group will continue following the acquisition.
In a statement today, FF Group chief executive Carolyn Dawson OBE said that initiatives previously run by Tech Nation "align succinctly with many of our existing initiatives at Founders Forum Group", suggesting that some schemes could see a revival under new stewardship.
Dawson told IT Pro that while "further details" will be announced over the coming months, the organization will be carrying forward a "selection of brands from Tech Nation's portfolio".
RELATED RESOURCE
The strategic CFO
Why finance transformation propels business value
"Currently, we are looking at incorporating Future Fifty, Net Zero, Rising Stars and Libra into our existing roster of programmes designed to empower entrepreneurs," she said.
"Our goal is to continue executing against Tech Nation's mission of supporting tech entrepreneurs, scaling innovative startups and catapulting their growth, and providing a united platform for UK tech founders."
Over its decade-long existence, Tech Nation has run several highly successful growth programs aimed at supporting entrepreneurs and tech startups across the country.
Around a third of tech unicorns ever created in the UK tech industry have passed through one of its growth programs, which also included the Upscale, Applied AI, Fintech, and Cyber schemes.
A daily dose of IT news, reviews, features and insights, straight to your inbox!
Ross Kelly is a staff writer at ITPro, ChannelPro, and CloudPro, with a keen interest in cyber security, business leadership and emerging technologies.
He graduated from Edinburgh Napier University in 2016 with a BA (Hons) in Journalism, and joined ITPro in 2022 after four years working in technology conference research.
In his spare time, Ross enjoys cycling, walking and is an avid reader of history and non-fiction.
You can contact Ross at ross.kelly@futurenet.com or on Twitter and LinkedIn.
A daily dose of IT news, reviews, features and insights, straight to your inbox!
Thank you for signing up to ITPro. You will receive a verification email shortly.
There was a problem. Please refresh the page and try again.