iPhone 12 production falls by 50% in India due to COVID
Over half of the workforce at a Foxconn facility in the south of the country are reportedly ill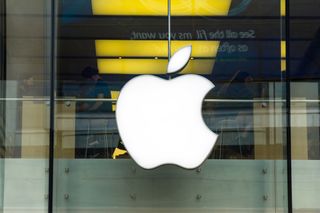 (Image credit: Shutterstock)
The production of Apple's iPhone 12 at a Foxconn factory in India has been reduced by 50% after workers infected with COVID-19 were forced to leave their posts.
The Foxconn facility in India's southern state of Tamil Nadu produces the devices for the country, which is the world's second strongest smartphone market, as reported by Reuters.
As Tamil Nadu has been hit hard by the second coronavirus wave hitting the country, officials have imposed a full lockdown, closing public transport and shops.
Two unnamed sources informed Reuters of the news, with one underlining that over 100 Foxconn employees in the state have tested positive for the virus and the company has enforced a no-entry ban at its factory until late May.
"Employees are only allowed to leave but not to enter the facility since yesterday," the source said. "Only a small part of output is being kept."
Both sources told Reuters that over 50% of the factory's capacity had been cut, although it was unclear how many workers the facility employs.
Foxconn told IT Pro a small number of its employees at one of its facilities in India tested positive for COVID-19 and that the company was providing them with support, including medical assistance.
RELATED RESOURCE
Go further with mobile marketing
Easy steps to get your mobile strategy up-to-speed
"Foxconn places the health and safety of our employees as our highest priority and that is why we have been working closely with local government and public health authorities in India to address the challenges that we and all companies are facing in dealing with the COVID-19 crisis," it said.
IT Pro has contacted Apple for comment.
Apple announced in March it had started the production of the iPhone 12 in India, following the tech giant's attempt to navigate a trade war between China and the US. The company's sales in the region doubled in the last December quarter compared to the previous year.
Last week, it was reported that India delayed approvals for Wi-Fi modules from China as it aimed to encourage more products to be manufactured domestically. This caused companies like Dell, HP and Xiaomi to delay product launches in the region, as the government has withheld approval for Wi-Fi modules since last November.
A daily dose of IT news, reviews, features and insights, straight to your inbox!
Zach Marzouk is a staff writer for IT Pro, Cloud Pro, and Channel Pro where he writes news articles and in-depth feature pieces primarily focused on Asia Pacific and the US. Aside from covering topics like security, privacy, worker rights, and startups, he also contributes to the IT Pro podcast and IT Pro 20/20.
After studying an undergraduate degree in Arabic and Spanish at the University of Leeds, Zach completed a journalism internship at The Argentina Independent in Buenos Aires where he wrote about the country's history, politics, and technology.
He then joined IT Pro in 2017 where he was introduced to the world of B2B technology as a junior staff writer, before he returned to Argentina in 2018, working in communications and as a copywriter. In 2021, he made his way back to IT Pro as a staff writer during the pandemic.
Contact him at zach.marzouk@futurenet.com or find Zach's thoughts (and more) on Twitter @ZachMarzouk
A daily dose of IT news, reviews, features and insights, straight to your inbox!
Thank you for signing up to ITPro. You will receive a verification email shortly.
There was a problem. Please refresh the page and try again.