Zynga hits out at EA over staff poaching allegations
Troubled social gaming firm denies plagiarism and describes rival's behaviour as anti-competitive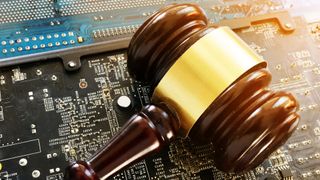 Cloud gaming developer Zynga has launched a counter-suit against software giant Electronic Arts (EA), which slapped the FarmVille creator with a copyright infringement suit in August.
The suit, entered in a California court on 14 September, claims EA saw Zynga's recent hires of executive-level staff John Schappert, Jeff Karp (who has since stepped down) and Barry Cottle as a threat to the company's copyright privileges. However, Zynga said it is within its rights to make the hires and that EA was involved in the process.
"EA knows that none of the former EA executives it names in its lawsuit ... transmitted any EA confidential information to Zynga because EA itself was involved in, and approved of, the exhaustive measures undertaken to ensure that did not happen," the countersuit states.
"The truth is that despite years of trying to compete, and spending more than a billion dollars on acquisitions, EA has not been able to successfully compete in the social gaming space and was losing talent ... desperate to stem this exodus, EA undertook an anti-competitive and unlawful scheme to stop Zynga from hiring its employees," it added.
Zynga also alleges EA's general counsel told the company: "I have to get Zynga's agreement not to hire any more EA employees or [EA CEO John Riccitello] is going to make me sue you."
The firm is seeking damages from EA, claiming its suit against the social gaming specialist constitutes a breach of contract. It is also seeking an injunction against what it calls 'sham litigation' aimed at stifling competition. Both cases continue.
Stay up to date with the latest news and analysis from the world of cloud computing with our twice-weekly newsletter
Jane McCallion is ITPro's Deputy Editor, primarily covering security, storage and networking for ITPro, CloudPro and ChannelPro.
Jane joined ITPro and CloudPro in July 2012, having previously written freelance for a number of business and finance magazines. She has also covered current affairs, including the student, public sector workers and TUC protests and strikes in central London while studying a Masters in Journalism at Goldsmiths, University of London.
Prior to becoming a journalist, Jane studied Applied Languages at the University of Portsmouth.
Thank you for signing up to Cloud Pro. You will receive a verification email shortly.
There was a problem. Please refresh the page and try again.