Red Hat improves container support with enterprise platform upgrade
Cloud vendor also combines Java enterprise edition with DevOps testing tools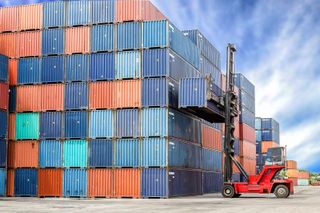 Red Hat has updated its hybrid cloud toolkit, with the launch of the latest version of its JBoss Enterprise Application Platform (EAP).
JBoss EAP 7 is an open source application server, and has been designed by Red Hat to aid enterprises in implementing newer IT practices, including containers and modular cloud deployments.
JBoss EAP 7 now features the Java Enterprise Edition (Jave EE) 7 APIs, and combines them with DevOps testing and build management tools like Jenkins, Arquillian and Maven. Support for various different JavaScript and web programming frameworks is also included.
JBoss EAP 7 has been specifically tailored for cloud use-cases, and Red Hat's own OpenShift platform in particular. When using EAP 7 in conjunction with OpenShift, customers will get the benefit of load balancing, containers and elastic scaling, among other things.
The product also dovetails with the release of the JBoss Core Services Collection, which provides basic component elements for building business applications. Such as web single sign-on and HTTP load balancing. The product will be thrown in for free with new and existing JBoss Middleware subscriptions.
The news has been well-received by customers, including Swisscom AG's head of middleware and Linux engineering services, Susan Wood.
"We have been using JBoss EAP since 2012 to support various core business applications, and prefer it for critical environments over any other enterprise application server due to its open source base and the excellent commercial support provided by Red Hat," she said.
"We are enthusiastic about the stability, performance, and ease-of-use of the platform, as well as its simple implementation into our existing Red Hat Enterprise Linux system environment, which have been well-received by numerous teams within Swisscom."
This also marks the latest step in the IT industry's rapid adoption of containerisation technologies, as principal RedMonk analyst Stephen O'Grady said.
"With enterprise appetites for containers, clouds and microservices among enterprise Java EE customers on the rise," he said, "it is imperative that vendors look to offer them and the developers they employ the tools they need to bridge from today to tomorrow."
Stay up to date with the latest news and analysis from the world of cloud computing with our twice-weekly newsletter
Adam Shepherd has been a technology journalist since 2015, covering everything from cloud storage and security, to smartphones and servers. Over the course of his career, he's seen the spread of 5G, the growing ubiquity of wireless devices, and the start of the connected revolution. He's also been to more trade shows and technology conferences than he cares to count.
Adam is an avid follower of the latest hardware innovations, and he is never happier than when tinkering with complex network configurations, or exploring a new Linux distro. He was also previously a co-host on the ITPro Podcast, where he was often found ranting about his love of strange gadgets, his disdain for Windows Mobile, and everything in between.
You can find Adam tweeting about enterprise technology (or more often bad jokes) @AdamShepherUK.
Thank you for signing up to Cloud Pro. You will receive a verification email shortly.
There was a problem. Please refresh the page and try again.