Microsoft's $10 billion OpenAI investment could end AI competition before it starts
Investment on this scale is likely to put Microsoft ahead of rival firms on text processing, but questions remain around its profitability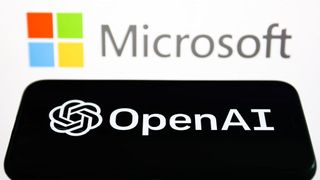 (Image credit: Getty Images)
Microsoft could soon invest as much as $10 billion in OpenAI, the company behind generative artificial intelligence (AI) models such as ChatGPT and DALL·E.
If the deal goes through, it would represent a major step by the tech giant to consolidate its place in the AI market, as well as to improve its existing products and services. Microsoft already invested $1 billion (£816.9 billion) in OpenAI in 2019, so has a stake in the company's progression.
People familiar with the matter told Semafor that the industry giant was in talks over the deal with OpenAI, and would take a 49% stake in the company if the deal went through. It was also alleged that Microsoft would take 75% of all eventual OpenAI profits until the investment had been recouped.
OpenAI's large language model (LLM) and services that utilise it, such as ChatGPT, are likely to be central to Microsoft's potential acquisition strategy. Operating on billions of parameters at a high degree of sophistication, OpenAI has already developed a number of models such as DaVinci and Codex for the input and output of text and code.
Integrating and expanding these models under the Microsoft brand could put the company in a highly competitive position for the next decade, especially in the face of competitors such as Google's Deepmind.
LLMs are already being used by firms such as Secureworks to improve operations behind the scenes, and aggregate data for cyber security oversight.
"Our counter threat unit is reading the dark web all the time and we're seeing them take huge blocks of Russian language text, have it automatically translated and summarised so that the speed that we're able to observe and monitor the dark web is improving," said Michael Aiello, CTO at Secureworks, to IT Pro.
Aiello described code reviews as another area where LLMs can shine, but noted no company is currently deploying this at commercial scale.
"The codex model that Microsoft works with is interesting because you can give it open-ended code and you can say, 'please find a vulnerability with this code.' You can see that on from both the black hat and a white hat side."
RELATED RESOURCE
The business value of IBM AI-powered automation solutions
Improved business operations, processes, and results
If Microsoft could find a way of monetising these capabilities, or likewise applying ChatGPT's text-editing functionality to business applications such as Teams and Word, the investment may pay for itself in rapid time.
It has also been reported that Microsoft is looking into integrating ChatGPT with Bing search to improve its results and make web searches more of a natural process.
For back-office automation, it's clear that LLMs can be used to rapidly improve efficiency and free employees from manual assessment of text such as code. Microsoft could benefit from this in itself, seeking to apply the models to its own back-end code in an exclusive deal that could see it edge out competitors through efficiency improvements alone.
However, it's also highly likely that Microsoft is looking to monetise features such as this by acquiring a significant stake in OpenAI.
"It is clear that this investment move by Microsoft is a competitive positioning grab to gain a commanding position in what is being hyped as a transformative market," Bola Rotibi, chief of enterprise research at CCS Insight, told IT Pro.
"Microsoft has placed its bet early on a leading start-up player that has an illustrious set of backers [such as] Elon Musk, Peter Thiel etc, and growing popularity and footprint - 1 million subscribers in less than one week when it released ChatGPT 3 on 30 November 2022. More importantly, the company has recognised the heavy cloud computing resources required by the AI models from OpenAI and its peers.
"A valuable benefit for Microsoft investing in OpenAI at this scale is the option of providing its services through Azure Cloud down the line. The range of uses for ChatGPT in particular is vast, and offering these through a consolidated, consumption-based package could be worth billions more in the near future for Microsoft.
"Much of that investment will likely be used to pay for the Azure resources so Microsoft is on a bit of a win-win basis: cloud services payment and 75% of profit until its investment is paid back - a typical styled outcome-based model."
The move could also provide funding that OpenAI desperately needs. In December 2022, OpenAI CEO Sam Altman tweeted "we will have to monetise it somehow at some point; the compute costs are eye-watering".
While Altman declined to specify the exact costs associated with meeting user requests, some have made estimates.
"ChatGPT acquired 1 million users within its first five days of operation. If an average user has made ten queries per day, I think it's reasonable to estimate that ChatGPT serves around 10 million queries per day," tweeted Tom Goldstein, associate professor in the department of computer science at the University of Maryland.
"I estimate the cost of running ChatGPT is $100,000 (£81,773) per day, or $3 million (£2.4 million) per month."
It is clear that OpenAI's financial situation is far from solid, and that Microsoft's cut of profits would only become beneficial through a major change to the company's business model. Tola Sargeant, managing director of UK analyst firm TechMarketView, told IT Pro that the deal could be a "gamble" and one far from guaranteed to pay off.
"The proposed $10 billion (£8.1 billion) investment by Microsoft remains unconfirmed and seems speculative at best, with no comment from the company directly.
"It would be a significant investment into a company that barely generates any revenue and is still largely unproven outside its recent public test, which was constrained to text input only and not connected to real-time data sources. Monetising the solutions provided by OpenAI, especially ChatGPT, is not going to be an easy prospect, and it is likely profit (if any) may well be a long time in the making."
If it does acquire OpenAI, Microsoft will also have to weather complaints against the ethics of the platform, as well as ensure safeguards are in place to prevent the model from generating hate speech as it has in the past. OpenAI's image generation model DALL·E has also been the subject of much criticism, with some arguing that AI art represents an existential threat to the work of creatives the world over.
Although it would be a risky investment, Microsoft is well situated to harness the potential of OpenAI's powerful models. LLMs could radically change how customers interact with Microsoft products and put them a generation ahead of alternatives. This is a long-term opportunity for the tech giant, and one that could shape the tech sector for decades to come.
Get the ITPro. daily newsletter
Receive our latest news, industry updates, featured resources and more. Sign up today to receive our FREE report on AI cyber crime & security - newly updated for 2023.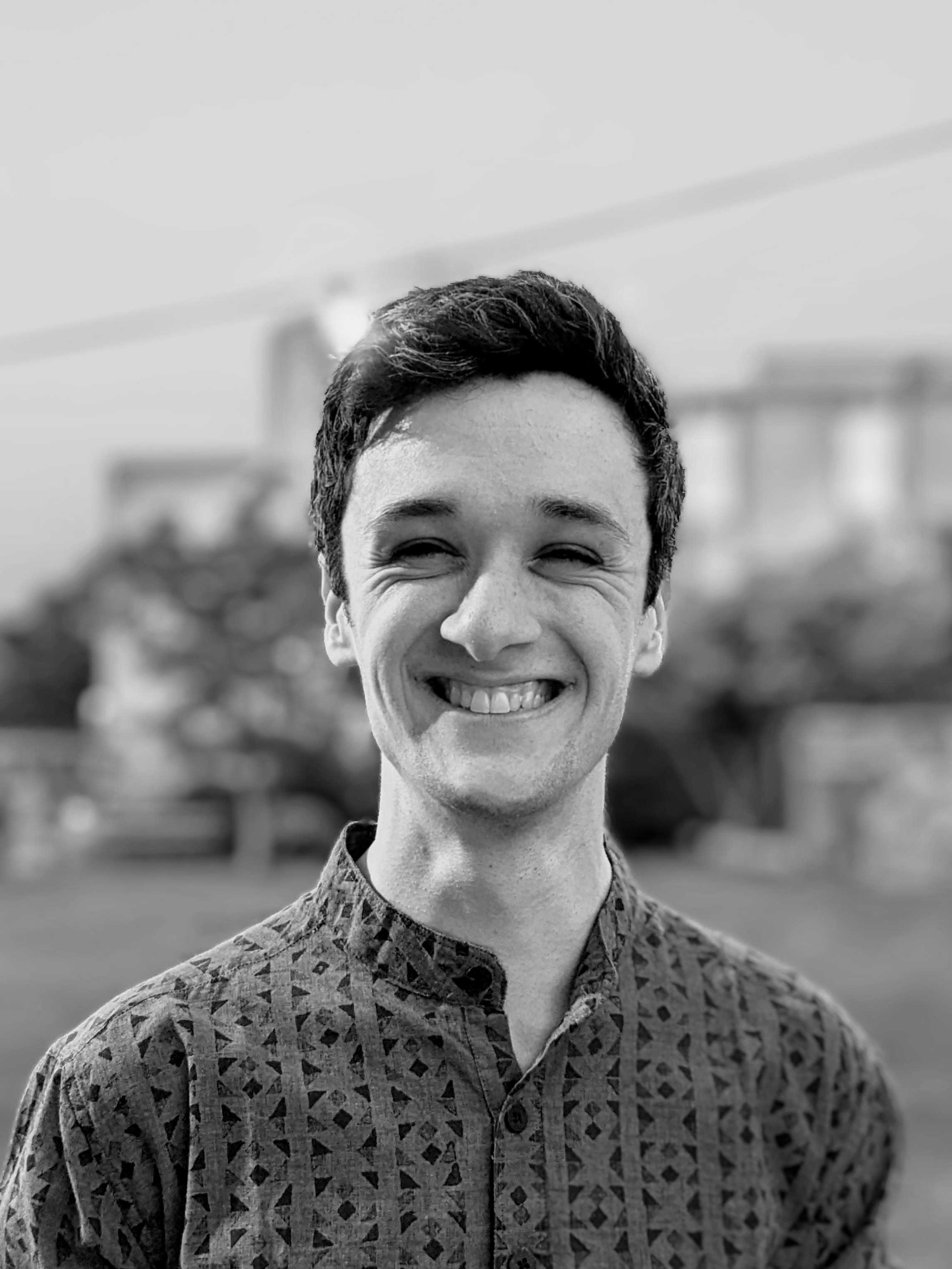 Rory Bathgate is a staff writer at ITPro covering the latest news on artificial intelligence and business networks. He can also be found co-hosting the ITPro Podcast with Jane McCallion, swapping a keyboard for a microphone to discuss the latest learnings with thought leaders from across the tech sector.
In his free time, Rory enjoys photography, video editing, and good science fiction. After graduating from the University of Kent with a BA in English and American Literature, Rory undertook an MA in Eighteenth-Century Studies at King's College London. He joined ITPro in 2022 as a graduate, after four years in student journalism. You can contact Rory at rory.bathgate@futurenet.com or on LinkedIn.