FTC may file an antitrust lawsuit against Facebook
Sources claim the FTC's probe concerns Facebook's past acquisitions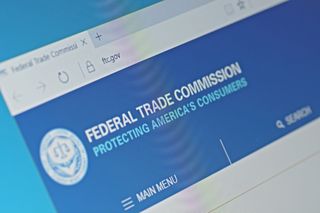 The Federal Trade Commission (FTC) is reportedly readying itself for a potential antitrust lawsuit against Facebook by the end of this year, according to The Wall Street Journal's sources.
Preparations follow a yearlong FTC investigation into whether Facebook has used its powerful market position to stifle its competition and is part of a broader antitrust investigation into big tech's conduct. According to those familiar with the matter, the FTC hasn't decided whether or not to move forward with a lawsuit against Facebook.
Regardless, Facebook continues to make its case to the commission, including FTC staff taking testimony from CEO Mark Zuckerberg.
For a lawsuit to move forward, a majority of the five-member FTC would need to vote in favor of the suit. Currently, the commission includes three Republicans, including Chairman Joseph Simons, and two Democrats.
Details of the potential lawsuit remain unclear. Facebook disclosed it was under FTC investigation last year. However, reports claim the probe's focus of the FTC probe concerns Facebook's past acquisitions, which Facebook has argued aren't anti-competitive and have improved both its products and user experiences.
The FTC also gave Facebook the go-ahead for its past acquisitions. Though some on the commission worried about the implications of Facebook acquiring Instagram, the company ultimately was able to do so in 2012. In 2014, the FTC also allowed Facebook to purchase WhatsApp. Since then, Facebook has continued to acquire a broad selection of companies, including Oculus VR, GIPHY and more.
The FTC now has two options if it moves forward with a lawsuit against Facebook: sue Facebook in federal court or file a complaint using its in-house legal system and go before an administrative law judge.
Should the case against Facebook move forward, Facebook risks the FTC restricting its operations or breaking up the business.
A daily dose of IT news, reviews, features and insights, straight to your inbox!
A daily dose of IT news, reviews, features and insights, straight to your inbox!
Thank you for signing up to ITPro. You will receive a verification email shortly.
There was a problem. Please refresh the page and try again.