Apple confirms iCloud is now a customer of Google Cloud
Apple's iCloud security guide suggests GCP replaced Microsoft Azure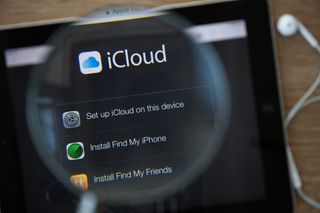 (Image credit: Shutterstock)
Apple is relying on Google's public cloud to provide data storage for its own iCloud servers, according to a file that Apple recently updated on its website.
The proof that Apple is a customer of Google was spotted by CNBC and comes after it was widely reported by various media outlets that Google Cloud Platform (GCP) won a deal to host Apple's iCloud in 2016, but the Cupertino firm never confirmed those reports.
The file comes in the form of a PDF called the iOS Security Guide, which Apple publishes new versions of periodically. Up until recently, the document contained language that suggested iCloud services were based on remote data storage systems from Amazon Web Services (AWS), as well as Microsoft's Azure.
But in the most recent version of the PDF, the Microsoft Azure reference has disappeared and has been replaced by Google Cloud Platform. However, the most recent version of the PDF doesn't clearly state whether Apple will be using any Google cloud services other than core storage of "objects" like photos and videos. It's also not clear when exactly Apple begun using Google's cloud.
The confirmation that Apple is using Google's cloud to support its iCloud services suggests the firm is starting to break ground in catching up to its competition such as AWS and Microsoft. It also comes merely weeks after it was revealed Google could be set to enter the video game industry by launching its own subscription-based game streaming service.
The cloud giant will reportedly offer the service through its Chromecast streaming stick or even a proprietary console, with the project - codenamed 'Yeti' - in the works for around two years.
Yeti will apparently operate similarly to Sony's video streaming Playstation Now service. Users will be able to stream games through cloud servers via a Google console with its own controller. Rather than requiring hard copies, users would simply have to subscribe to access the streaming games through Google's cloud servers.
Picture: Shutterstock
A daily dose of IT news, reviews, features and insights, straight to your inbox!
A daily dose of IT news, reviews, features and insights, straight to your inbox!
Thank you for signing up to ITPro. You will receive a verification email shortly.
There was a problem. Please refresh the page and try again.