Good network infrastructure key to successful UC projects
Inclusion of voice and video in collaboration makes strong underlying network vital, it is claimed.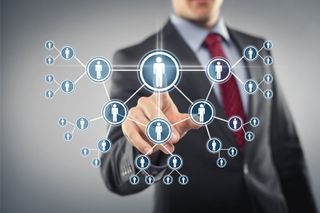 IT pros should be wary of embarking on unified communications projects without doing the necessary networking groundwork first.
At an event about the business benefits of UC, jointly hosted by systems integrator Cisilion and networking company Easynet, delegates were warned that poor network infrastructures could derail their UC plans.
Tim Mabbatt, sales business development manager at Cisco, told the audience collaboration had been redefined to include voice and video.
"Up until two or three years ago, collaboration was very data centric emails, document sharing and that kind of thing, but it [now includes] video and voice. So it is really important, when you develop a collaboration strategy that you consider all those aspects," said Mabbatt.
"Having a comprehensive architecture is really important. Whatever you deliver [in terms of UC software], [you have to make sure] the underlying infrastructure can actually support voice and video. Otherwise, it is like running a Ferrari across a dirt track it is going to feel bumpy and not run very smoothly," he added.
Mabbatt also flagged the importance of the browser in UC deployments.
"We see WebRTC (real time communication) as being a real disruptive technology," said Mabbat. "Effectively what it gives us is the ability to turn any browser into a VI (visual interface) point [and] the expectation is this will have three billion end points by 2016," he said.
"Every browser is suddenly a video end point, so how you actually communicate from a business to consumer standpoint is absolutely transformed."
A daily dose of IT news, reviews, features and insights, straight to your inbox!
Jane McCallion is ITPro's Deputy Editor, primarily covering security, storage and networking for ITPro, CloudPro and ChannelPro.
Jane joined ITPro and CloudPro in July 2012, having previously written freelance for a number of business and finance magazines. She has also covered current affairs, including the student, public sector workers and TUC protests and strikes in central London while studying a Masters in Journalism at Goldsmiths, University of London.
Prior to becoming a journalist, Jane studied Applied Languages at the University of Portsmouth.
A daily dose of IT news, reviews, features and insights, straight to your inbox!
Thank you for signing up to ITPro. You will receive a verification email shortly.
There was a problem. Please refresh the page and try again.