Office 365 business migrations can be made easy, SkyKick claims
Startup helps fulfil Microsoft's aim of moving people away from Office 2013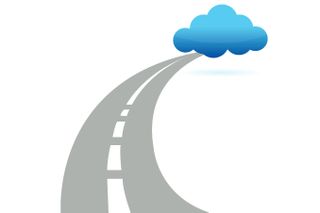 Office 365 migration for small and medium businesses are to be made easier and less costly thanks to the SkyKick Application Suite, start-up developer SkyKick has claimed.
The offering helps move businesses from on-premise Microsoft Office software, such as the recently released Office 2013, to the Redmond giant's cloud-based offering, Office 365.
The Seattle-based company, which was founded in 2011, has had Application Suite in beta testing for a year.
The organisation is particularly focused on the SMB market, as it claims firms in this sector find it harder to migrate to Office 365 due to limited resources and the level of complexity involved.
In a blogpost, SkyKick said: "Over the last couple years the team has been working incredibly hard building out our migration platform, and today we are pleased to officially announce the release of the SkyKick Application Suite."
The company also claimed that during the beta testing phase of the product, it helped thousands of SMBs to migrate to Microsoft's cloud productivity suite.
"As you can imagine, applying technology to automate what has traditionally been a multi-week, people intensive IT services project is an ambitious undertaking. Email migrations involve hundreds of project tasks.
"That's the technology challenge the team has tackled, and that's the partner pain we've addressed with the release of the SkyKick Application Suite," SkyKick said.
SkyKick Application Suite consists of three applications. The first is WebPlanner, which enables organisations to develop an Office 365 migration blueprint. The second, Migration Sync, helps move the data of employees and clients, such as email, calendar and contacts, to the cloud. The third, Outlook Assistant, helps configure the Outlook clients.
"Our mission is to help partners move their customers to the cloud. So we are quite excited about the feedback we've received from our beta partners so far. But while we've made a lot of progress on our product and technology platform to date, this is really just the v1 of the product.
"We have much more yet to do, and the team here at SkyKick remains dedicated, passionate and even a bit maniacal about continually making our platform better, faster, and easier for our partners," the organisation concluded.
A daily dose of IT news, reviews, features and insights, straight to your inbox!
Jane McCallion is ITPro's Deputy Editor, primarily covering security, storage and networking for ITPro, CloudPro and ChannelPro.
Jane joined ITPro and CloudPro in July 2012, having previously written freelance for a number of business and finance magazines. She has also covered current affairs, including the student, public sector workers and TUC protests and strikes in central London while studying a Masters in Journalism at Goldsmiths, University of London.
Prior to becoming a journalist, Jane studied Applied Languages at the University of Portsmouth.
A daily dose of IT news, reviews, features and insights, straight to your inbox!
Thank you for signing up to ITPro. You will receive a verification email shortly.
There was a problem. Please refresh the page and try again.