Apple iCloud: Top 5 tips to protect your data
Use two-factor authentication, a strong password or turn off iCloud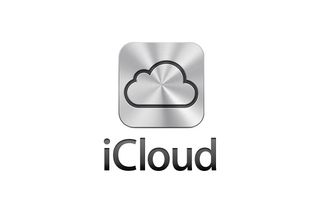 Apple's iCloud storage service is under intense scrutiny after it was hacked and intimate photos of well-known celebrities were stolen and published online.
However, it's not just A-listers like Jennifer Lawrence who have sensitive data on their devices. Many businesses deploy iPhones or allow employees to bring their own handsets into work. These devices can carry confidential images, emails and contact information.
Here are five tips to help keep data on your iOS device safe.
1. Control what is backed up to iCloud
When you setup an iPhone for the first time - you may have been tempted to sign up for iCloud with the promise of 5GB of free storage.
To see what data iCloud is backing up - Go to Settings > iCloud. This will show you the list of apps, which are automatically backing up information to the cloud. It's possible to toggle off apps with sensitive data like mail and photos.
2. Reset your password
Hackers are believed to have gained access to iCloud accounts using a brute-force hacking tool. As iCloud doesn't lock users out after a specific number of attempts, they were able to try combinations until accounts were unlocked.
Apple is likely to place a limit on how many password attempts users can have before being frozen out in the near future. However, it's still a good idea to reset your password and make it as strong as possible.
A strong password doesn't have to be complex combination with lots of characters. The key to a strong password is to use as many characters as possible. It can still be memorable if you use three random unrelated words back-to-back, for example.
Also remember to create security questions that can't be guessed by people who know you.
For more tips of creating a strong password see: How strong is your password?
3. Turn on two-factor authentication
Turning on two-factor authentication also helps to prevent brute force attacks. To activate this go to: My Apple ID > Manage your Apple ID and sign in > Select Password and Security.
Under Two-Step Verification, select 'Get Started' and follow the onscreen instructions.
When you want to sign into your account in the future, you'll be required to enter your regular password followed by a 4-digit verification code that will be sent to your phone at the time of login.
4. Turn off iCloud
Using iCloud may seem like the most convenient way to backup your data because it is done automatically. But as the hack has shown us, this means you don't have control over how the backup is stored - and ultimately hackers can get access to it.
If you don't want to use iCloud go to Settings > iCloud and scroll down to the bottom where there's the option to Delete account'.
5. Back up device manually using iTunes
If you stop using iCloud you'll have to backup your content manually using iTunes. Apple recommends doing this on a weekly basis. It may seem like a chore, but you'll have more control of where the backup is stored.
To backup using iTunes make sure you have downloaded the latest version.
Connect your iOS device to your computer. Choose File > Devices > Back up.
If you're using iTunes 10.7 or earlier, right-click the device from the list and choose Backup Now. Once completed open iTunes Preferences and select the Devices tab. Here you'll see the name of the device along with the date and time iTunes created the backup.
A daily dose of IT news, reviews, features and insights, straight to your inbox!
Khidr Suleman is the Technical Editor at IT Pro, a role he has fulfilled since March 2012. He is responsible for the reviews section on the site - so get in touch if you have a product you think might be of interest to the business world. He also covers the hardware and operating systems beats. Prior to joining IT Pro, Khidr worked as a reporter at Incisive Media. He studied law at the University of Reading and completed a Postgraduate Diploma in Magazine Journalism and Online Writing at PMA Training.
A daily dose of IT news, reviews, features and insights, straight to your inbox!
Thank you for signing up to ITPro. You will receive a verification email shortly.
There was a problem. Please refresh the page and try again.