Live blog: Apple's new iPhone
It's new Apple CEO Tim Cook's first product launch and it couldn't be more important - the new iPhone.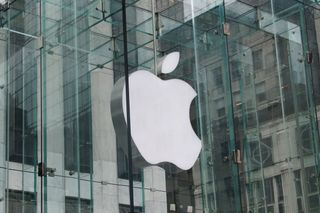 Apple is expected to announce a new iPhone at 18.00 BST. Will it be a mere speed-bumped iPhone 4S or a revamped iPhone 5? No matter what it is, we'll keep you updated on all the news as soon as it happens.
Don't forget to refresh the page to get the latest updates.
19:35 One more thing... Nope, it's not the iPhone 5! The iPhone 4S will be available from 14 October (UK, US, Canada, Australia, France, Germany and Japan) (that's 3 days before our ed's birthday in case you wondered). Pre-orders start on Friday 7 October. Then, on 28 October, 22 more countries (mostly EU) will be able to get their hands on the shiny new device.
19:31: Oh, there's a video to help people understand what's so great about iPhone 4S. We'll post this as soon as we can.
19:29: This dictation piece will support a number of languages: English, French and German. It's being launched as a beta.
19:27: Now for something business users will really appreciate (especially us journalists!): dictation. Still Siri-related. Siri can essentially act as your personal assistant. And, like a lot of intelligent tech, it learns the more you teach it.
19:26Will Siri be something we actually use or just something we play with for a bit until the novelty wears off? And will it only be available on the iPhone 4S or the older iPhone 4 too?
19:24Siri speaks back to you, as if you were talking to a person. You can use Siri to respond to a text, set up a meeting and check your calendar, all as if you were speaking to an actual person. Might not work with Cockneys, but looks very impressive if it actually works.
19:14 Now talking about voice feature Siri. It's an intelligent assistant, according to Apple. It will help you and answer questions. You just need to talk to it. Demoed by asking about the weather. "It sure looks like rain today." Could be quite useful. So long as the weather forecasts are accurate, that is.
19:12: Apparently "This is the most amazing iPhone yet."
19:10 The phone is super speedy taking snaps too. Just 1.1 seconds for the first pic, according to Apple. It also offers 1080p HD video recording, video image stablisation and temporal noise reduction.
19:07: There's lots of other call photo-taking features and enhancements, including gathering more light, facial recognition, white balance and filter tech.
19:05 The new features don't stop there. There's an eight megapixel camera with 3264x2448 pixels resolution - 60 per cent more than the iPhone 4. And a better sensor.
19:03 Those angered by dropped calls will be pleased. Apple has added in a better antenna (About time: Remember antenna-gate? ). Downloads are also faster - 14.4Mbps down (compared with 7.2Mbps for the iPhone 4). There's now a slide on screen showing how this compares to other handsets that claim to be 4G. All roads there lead to 14.4Mbps and 5.8Mbps uplink.
19:00: Eight hours of talk time (3G) and 12 hours (2G) on offer with new iPhone 4S. Users can also surf to their hearts' content with nine hours of Wi-Fi use, 40 hours of music (Apple loves music in case you missed that) and 10 hours of video. That's all thanks to improved battery life.
18:59: Competitors may have tried to imitate the iPhone 4 but they "haven't come close" according to Apple.
18:58: It'll have an A5 chip and be seven times faster than the iPhone 4. The chip supports dual-core graphics so gaming and such like will be an even better experience. Not that we're encouraging you to play games during working hours, of course. The CPU is up to twice as fast.
18:56: Now what we've all been waiting for: the iPhone 4S. Not the iPhone 5. Yet.
18:54:iPod Touch will get the iOS5 update too. Good, we don't want it feeling left out do we?!
18:50: iPod Nano updates ahoy, such as enhanced navigation and something for the health freaks amongst us - walking and running without a separate piece of apparatus is now possible thanks to the tweaks. There's also 16 new clock faces for the indecisive among us. And those who don't already have a watch.
18:49: He's back to talking about loving music and that being the reason the iPod was launched. Can't really see someone launching a portable music device if they hated music. Unless it didn't work properly, of course.
18:47: iCloud talk over. For now, at least. On to iPods. Again. This time Phil Shiler is doing his thang.
18:42: Again, iCloud will hit the street on 12 October. That's next Tuesday.
18:39: Head of software and services Eddy Cue is now talking tech. He's talking about iCloud - details of that here in our Need to Know and news story .
18:37: It's launching on 12 October. The new OS, that is, not anything else. Yet. Well, apart from the greeting card app announced earlier.
18:34: iOS5 now. Just recapping all the features (hopefully not all 200 of them!). Check out our Need to Know cheat sheet and news story here.
18:32: Talk has turned to a greeting card app. For just $2.99 the company will print out and send a card for you. It'll cost $4.99 elsewhere and be available from 12 October.
18:31: The Apple app ecosystem is alive and well on both customer and developer side, with 18 billion apps downloaded to date and Apple shelling out $3 billion to developers for their good work.
18:30: iPhone stuff now. Scoti Forstall has taken to the stage. The App Store now plays home to 500,000 apps.
18:25:A quarter of a billion iPads have been sold to date. That's big business. And these tablets are big with businesses too, with 92 per cent of Fortune 500 companies either using them in anger or thinking about it/conducting pilots.
18:21: Apparently most iPad users (95 per cent according to Cook) are happy. That's not a bad statistic.
18:20: Mobile phones now. Apple owns just five per cent of the global market. While that's not a large share, Apple has set its sights on grabbing a bigger slice of that pie. Will the iPhone 5 help grow that market share?
18:15: 45 million of those iPods were sold between July last year and June this year. Seems our appetite for music is pretty big.
18:14: On to the iPod now. Bigger market share in music than in the OS world with more than three quarters of the pie at present and more than 300 million sold. Thanks largely thanks to making our tunes "simple' to listen to again, Cook claims.
18:13: Apple has 23 per cent market share, according to Cook.
18:12:Chart time. He's showing a pretty impressive chart showing the Mac installed based. Some 58 million as it stands right now. Numbers have gone up considerably since 2006 and consistently outperform PC sales.
18:10: He's talking products first. 'Old' ones, naturally. There won't be any new announcements just yet. Patience! Max and Lion are first in the spotlight. It's the best OS around, according to Cook. Think he might be a bit biased.
18:00: Tim Cook has taken to the stage to welcome everyone.
17:55: Just a few minutes to go until it all starts happening. Will this be the biggest launch event yet? It's Tim Cook's first so let's hope he doesn't disappoint.
Get the ITPro. daily newsletter
Receive our latest news, industry updates, featured resources and more. Sign up today to receive our FREE report on AI cyber crime & security - newly updated for 2023.
ITPro is a global business technology website providing the latest news, analysis, and business insight for IT decision-makers. Whether it's cyber security, cloud computing, IT infrastructure, or business strategy, we aim to equip leaders with the data they need to make informed IT investments.
For regular updates delivered to your inbox and social feeds, be sure to sign up to our daily newsletter and follow on us LinkedIn and Twitter.