Apple releases iOS 5 and iCloud today
Apple drops its mobile OS and cloud offering today, with the iPhone 4S coming in just two days.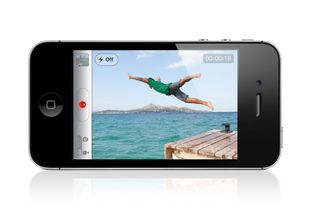 As promised, Apple delivered iOS 5 and opened up the iCloud today.
Following on from announcements on 4 October, the company's mobile OS and cloud platform have landed, with the iPhone 4S due out in two days.
Apple has sought to hook iOS 5, the iCloud and its mobile devices up, so users can enjoy app interoperability wherever they are.
The OS, announced earlier this year during Apple's Wordwide Developer Conference, comes with a host of additions.
Of over 200 new features, the Notification Centre, where users will find all of their notifications in one place, greater integration with Twitter and iMessage (Apple's version of BlackBerry Messenger) are some of the most significant.
iCloud is a cloud service that caters to both consumers and businesses. Essentially it stores calendars, contacts, emails, documents and photos on Apple's servers. This content is then automatically pushed to Macs/PCs and iOS 5 devices. If a change is made on one device, such as a new calendar entry on an iPhone 4, this new information will automatically appear on other devices.
Last week, Apple announced a number of new apps for iOS that hook up to the iCloud, including Find my Friends, which essentially does what it says on the tin. It also allows users to stop location sharing functionality when they want.
Read on for our need to know articles for iOS 5 and the iCloud.
We'll have our comprehensive review of iOS 5 up in a matter of days.
A daily dose of IT news, reviews, features and insights, straight to your inbox!
A daily dose of IT news, reviews, features and insights, straight to your inbox!
Thank you for signing up to ITPro. You will receive a verification email shortly.
There was a problem. Please refresh the page and try again.