Google launches Twitch rival YouTube gaming
Service will support livestreams, and have over 25,000 game-specific channels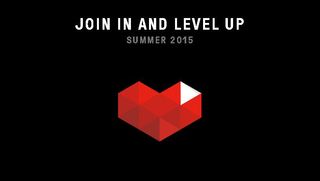 Tomorrow will see the launch of Google's competitor to livestream videogame site Twitch, YouTube Gaming.
YouTube Gaming will have support for live-streamed game content as well as gaming-themed YouTube videos, and will supposedly feature over 25,000 pages curating content related to various games.
The service will integrate with the rest of YouTube, meaning that streams can be automatically encoded and posted to the site once they've finished, and searches will pull relevant gaming content directly from Google's video hosting site.
The platform intends to capitalise on the huge culture of 'Let's-Plays' and livestreaming that has emerged in recent years, and will be available at gaming.youtube.com, or via iOS and Android apps.
Google itself has stated that a huge amount of its YouTube traffic and content revolves around gaming, with Minecraft the second most-searched term overall.
And the video game content market in 2014 including gameplay footage, reviews and commentary was worth a combined total of 2.4 billion, according to SuperData Research.
YouTube commands the lion's share of the audience, with gaming content hosted on the video sharing site drawing in 73 per cent of the market's total global viewers.
However, despite this apparent dominance, livestreaming site Twitch claims the majority of the revenue, with a 43 per cent share compared to YouTube's 36 per cent stake.
It would now appear that YouTube is attempting to redress this imbalance by providing their own service to rival Twitch.
Google tried to buy Twitch in May last year, but after the deal fell through, the service was snapped up by Amazon for 585 million.
A daily dose of IT news, reviews, features and insights, straight to your inbox!
Adam Shepherd has been a technology journalist since 2015, covering everything from cloud storage and security, to smartphones and servers. Over the course of his career, he's seen the spread of 5G, the growing ubiquity of wireless devices, and the start of the connected revolution. He's also been to more trade shows and technology conferences than he cares to count.
As reviews and community editor, he's responsible for leading IT Pro's wide-ranging product coverage, and is an avid follower of the latest hardware innovations. He's never happier than when tinkering with complex network configurations, or exploring a new Linux distro.
In addition to managing the IT Pro Panel and working with the community of IT leaders that make it up, he co-hosts the IT Pro Podcast, where you can hear him ranting about his love of strange gadgets, his disdain for Windows Mobile, and everything in between.
You can find Adam tweeting about enterprise technology (or more often bad jokes) @AdamShepherUK, or you can email him at adam.shepherd@futurenet.com.
A daily dose of IT news, reviews, features and insights, straight to your inbox!
Thank you for signing up to ITPro. You will receive a verification email shortly.
There was a problem. Please refresh the page and try again.