Rackspace buys public sector specialist Datapipe
Rackspace customers will get access to managed services on Alibaba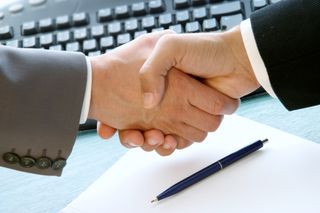 Rackspace has acquired multi-cloud managed service provider Datapipe, in what is considered to be the company's largest ever takeover deal.
Founded in 2000, New Jersey-based Datapipe employes 825 people and operates managed public cloud services across 29 data centres in nine countries.
Although no figures for the deal have been released, it is thought to be the largest Rackspace has signed, and once it closes, the managed cloud provider will count US multinational Johnson & Johnson and McDonald's among its new customers.
The acquisition will see a wealth of knowledge transfer over to Rackspace, including employees experienced with serving high-profile public bodies, including the US Departments of Defense, Energy, and Treasury, as well as the UK Cabinet Office, Department of Transport and Ministry of Justice.
Rackspace customers will be able to access managed services on the Alibaba Cloud, China's largest public cloud, and Rackspace will also have a footprint in countries where it previously had little or no presence, such as the US West Coast, Brazil, China and Russia.
"Our customers are looking for help as they spread their applications across public and private clouds, managed hosting, and colocation, depending on the blend of performance, agility, control, security, and cost-efficiency they're seeking," said Joe Eazor, CEO of Rackspace.
"With the acquisition of Datapipe, we're very pleased to expand the multi-cloud managed services we provide our customers, while also opening doors to new opportunities across the globe."
Rackspace faces regulatory approval processes before the deal can complete, but it anticipates getting sign-off before the end of the year.
Datapipe founder and CEO Robb Allen said: "The combination of complementary capabilities and resources from both of our companies will create the world's leading provider of multi-cloud managed services."
"We are very proud of the business we have built and the innovations and successful customer outcomes we have been recognised for," added Allen.
Abry Partners, the majority owner of Datapipe, will receive equity in Rackspace as part of the deal, though no additional terms have been disclosed.
A daily dose of IT news, reviews, features and insights, straight to your inbox!
A daily dose of IT news, reviews, features and insights, straight to your inbox!
Thank you for signing up to ITPro. You will receive a verification email shortly.
There was a problem. Please refresh the page and try again.