Vodafone teams with IBM to drive next wave of digital transformation with 5G
The eight-year deal will provide technology to benefit businesses which rely on cloud environments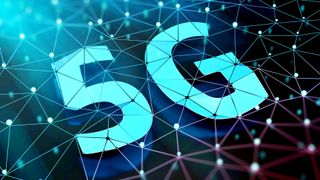 (Image credit: Shutterstock)
Vodafone and IBM have announced a partnership that will see the pair delivering new opportunities to businesses looking for ways to harness the power of 5G in their cloud computing services.
The collaboration aims to provide companies with the technology to integrate multiple cloud environments and prepare for the next wave of digital transformation, with a focus on wide-scale AI adoption and 5G implementation.
According to Vodafone, more than 70% of organisations today use up to 15 different cloud environments and the technology that Vodafone and IBM provide will aid the interconnectivity of all those clouds.
IBM will provide managed services to Vodafone Business' Cloud and hosting unit under an eight-year deal valued at around $550 million. Vodafone's 5G and IoT tech will be integrated with IBM's multicloud, which will enable use cases such as super-fast connectivity between factory-floor robots. The technology is predicted to be operational in the first half of 2019.
Another example would be the innovation of oil rigs. innovating on an oil rig would have been a challenge due to lack of connectivity and disparate IT systems, Vodafone highlighted: "Today, thanks to edge computing and IoT technologies from Vodafone working with the latest AI and augmented reality applications from IBM, engineers will be able to pinpoint and resolve faults on equipment in minutes rather than hours, potentially saving millions in lost productivity."
"Vodafone has successfully established its cloud business to help our customers succeed in a digital world," said Vodafone CEO Nick Read. "This strategic venture with IBM allows us to focus on our strengths in fixed and mobile technologies, whilst leveraging IBM's expertise in multicloud, AI and services. Through this new venture, we'll accelerate our growth and deepen engagement with our customers while driving radical simplification and efficiency in our business."
In October 2018, Vodafone became the first telco in the UK to carry full 5G over a commercial network following its Salford site switch-on.
Using Massive MIMO technology, the 5G connectivity provided multiple data channels over a single antenna on a 3.4GHz spectrum. This was significant as previously companies had tested the technology either within a single location or using parts of the 4G network to complete the 5G service.
The mobile telco has invited local companies and organisations to join its 5G trial through its 'Future Ready' innovation centre, which is scheduled to open in spring 2019.
The centre will be equipped with 5G wireless routers, gigabit-capable optical-fibre links and Internet of Things (IoT) services, which can digitally connect "everything from office security systems, vehicles, and household appliances to livestock and pets".
A daily dose of IT news, reviews, features and insights, straight to your inbox!
Connor Jones is the News and Analysis Editor at ITPro, CloudPro, and ChannelPro. He oversees the three publications' news strategies and reports breaking news on the topics of cyber security, software, and Big Tech firms. He has a master's degree in Magazine Journalism from the University of Sheffield, and has previously written for the likes of Red Bull Esports and UNILAD tech during his career that started in 2015.
A daily dose of IT news, reviews, features and insights, straight to your inbox!
Thank you for signing up to ITPro. You will receive a verification email shortly.
There was a problem. Please refresh the page and try again.