Dell EMC updates security software to protect multi-cloud businesses
Data Domain and Integrated Data Protection Appliance now work across the majority of public cloud providers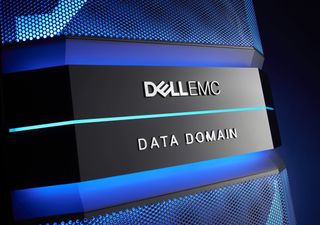 Dell EMC has unveiled updates to its Data Domain and Integrated Data Protection Appliance (IDPA), enabling multi-cloud businesses to take advantage of enhanced data protection.
Targeted at mid-sized companies that have multiple offices or swathes of remote workers, Dell EMC's updates have made it simpler and more efficient for businesses to run its security appliances.
For example, restores have been given a speed boost to make it 2.5 times faster compared to previous versions of the appliance. Additionally, recalls are now four times faster from the cloud to the hardware for IDPA, although 40,000 IOPS with 20 milliseconds of latency was added to Data Domain last year.
Data Domain OS 6.2 and IDPA 2.3 software's support is extended to Google Cloud Platform and Alibaba Cloud through Cloud Tier support, adding to its compatibility with AWS, Microsoft Azure, Dell EMC Elastic Cloud Storage, Virtustream, Ceph, IBM Cloud Open Storage, AWS Infrequent Access, Azure Cool Blob storage and Azure Government Cloud. Its Free-space Estimator Tool will also analyse cloud usage and reduce costs of both on-premises and cloud storage costs.
For Data Domain Virtual Edition, AWS GovCloud, Azure Government Cloud, and Google Cloud Platform (GCP) have now been tagged on as supported platforms, making it no longer an exclusive for AWS S3 and Azure Hot Blob users.
"As the industry leader in data protection appliances, Dell EMC is committed to delivering continued innovation in our data protection portfolio that supports and improves customers' adoption of multi-cloud environments," said Beth Phalen, president of Data Protection at Dell EMC said.
"Our appliances are powerful, simple to manage and make it easy to expand to public clouds with native cloud capabilities."
A daily dose of IT news, reviews, features and insights, straight to your inbox!
A daily dose of IT news, reviews, features and insights, straight to your inbox!
Thank you for signing up to ITPro. You will receive a verification email shortly.
There was a problem. Please refresh the page and try again.