Bitly to migrate its 25bn links to IBM's cloud
Link management platform believes the migration will deliver multiple benefits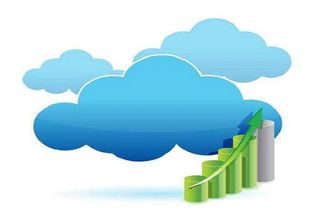 Bitly plans to move all its infrastructure and workloads to IBM's cloud in a bid to boost performance and reduce latency.
As part of the deal, the link shortening platform will migrate all of its 25 billion links, in addition to moving its APIs and empowering marketers through the Universal Behaviour Exchange, which will help firms better understand and engage with customers.
Bitly links generate more than 12 billion clicks a month and the firm wants to make the experience even better, especially for users in areas with less widespread network connectivity - more than 70 per cent of links are delivered internationally.
"We're going to be moving all our infrastructure over to IBM Cloud. Bitly sees about five billion unique browsers a month, from every country, from every platform and channel. So we're very excited to be able to leverage the IBM Cloud," said Rob Platzer, Bitly's CTO.
"The high-speed network is going to give us performance across the globe and we're going to be able to leverage the 46 datacentres internationally to push our edge closer to our customers, especially in hard to reach places."
On a monthly basis, more than 11,000 developers use Bitly's APIs to create 300 million links that get embedded in a range of places. The IBM migration will speed up this process and enable links to load even more quickly.
"The Bitly platform has always been massively integrated by developers. Our partnership with IBM is going to increase the performance and lower latency and bring all of those APIs to a better platform for our customers," Platzer added.
Bitly has grown since its arrival on the scene back in 2007 and its offerings continue to diversify for organisations, developers and marketers alike. Moving to the IBM Cloud will therefore help support both current and future growth.
"We were founded to solve a problem as the world needed shorter links. But today we do a lot more than that. Our customers get insight from our links so they can understand their customers better as they journey through their interactions with brands," Platzer added.
"Links are everywhere. We think of our product as connecting users to information."
Stay up to date with the latest news and analysis from the world of cloud computing with our twice-weekly newsletter
Maggie has been a journalist since 1999. She started her career as an editorial assistant on then-weekly magazine Computing, before working her way up to senior reporter level. After several years on the magazine, she moved to 'the other side of the fence' to work as a copywriter for a marketing agency, writing case studies and working on ad and website copy for companies such as eBay, Dell, Microsoft and more. In 2006, just weeks before IT Pro was launched, Maggie joined Dennis Publishing as a reporter. Having worked her way up to editor of IT Pro, she was appointed group editor of Cloud Pro and IT Pro in April 2012. She became the editorial director and took responsibility for Channel Pro, in 2016. Her areas of particular interest, aside from cloud, include management and C-level issues, the business value of technology, green and environmental issues and careers to name but a few.
Thank you for signing up to Cloud Pro. You will receive a verification email shortly.
There was a problem. Please refresh the page and try again.