Do I need a TV licence to watch BBC iPlayer?
Everything you need to know about the BBC's catch-up TV service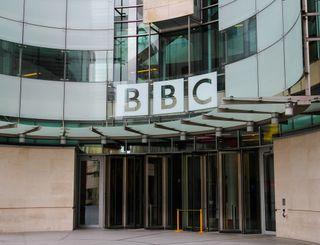 The BBC iPlayer service has been around since 2007 and has been refined over the years to reflect the changes in technology and how people watch TV programmes.
The service allows people to catch up on their favourite TV programmes from the corporation for up to 30 days after that show was broadcast. In 2014, there were more than three billion requests for programmes from the service.
It's also very popular abroad, with more than 65 million people estimated to access iPlayer via VPNs and proxy servers, with 38.5 million of them in China alone.
We look at everything you need to know about the service, from what's on it to how best to use it and how you can (legally) access it from outside the UK.
BBC iPlayer Latest news
11/01/2017: BBC to 'reinvent' the iPlayer service, could ditch linear TV format
The BBC has today unveiled plans to "reinvent" its iPlayer platform, in a bid to become the UK's most sought after online TV service by 2020.
Director general Tony Hall told staff on Wednesday that the BBC needed to "reinvent public broadcasting for a new generation" by updating the on-demand iPlayer platform from a "catch-up service to a must-visit destination in its own right."
In an effort to close the gap between popular streaming services such as Netflix and Amazon Prime, the BBC plans to ditch a focus on linear programming and instead offer more series in their entirety on iPlayer.
This format has been used previously to offer BBC exclusive shows such as Peter Kay's Car Share, allowing users to binge-watch the entire series in one go.
The media landscape has "changed beyond all recognition- it's more global and more competitive," according to Hall speaking to the BBC.
Offering shows in their entirety has been a popular format for massively popular Netflix shows including House of Cards, Narcos and recent Golden Globe winner The Crown. Similarly Amazon Prime recently launched all episodes of Top Gear spin off The Grand Tour in one go, siphoning away viewers from the former BBC show.
Linearity in TV viewing has become somewhat old fashioned in recent years and is a hangover from the days when viewers would exclusively watch shows on the television at specific time slots during the week.
However online streaming services have made binge watching cheap and easy to do, removing the need to buy expensive box sets and providing the ability to watch content offline.
"Our goal, even in the face of rapid growth by our competitors, is for the iPlayer to be the number one online TV service in the UK," said Hall.
By 2020 the corporation hopes to double the number of viewers using the iPlayer, while quadrupling the average time users spend on the service each week.
2016 was iPlayer's best year yet, according to BBC figures, attracting 243 million monthly requests on average. The service received 11.7 million requests each month, boosted by programmes such as Planet Earth II and BBC Three drama Thirteen.
01/09/16: Watching BBC TV on demand now requires a TV Licence
From today, anyone catching up with shows on BBC iPlayer will require a TV licence.
The BBC flagged the change a month ago, meaning that anyone watching iPlayer's On Demand programmes must pay the annual £145.50 licence fee.
Live broadcasts already required a TV licence, but the change in law, instigated a year ago, means that non-live shows are now also covered by the licence fee.
A statement on the TV Licensing website reads: "You must be covered by a TV Licence to download or watch BBC programmes on iPlayer – live, catch up or on demand. This applies to any device and provider you use.
"Don't forget, you still need a TV Licence to watch or record programmes on any channel as they are being shown on TV or live on an online TV service."
With a maximum fine of £1,000 for people watching without a licence, the BBC is keen to crack down on people avoiding the fee.
But Comparitech.com director Richard Patterson points out it will be hard to enforce the fee without invading people's privacy.
"With no sign in required to use iPlayer, I question how the BBC will legally and ethically enforce this new rule," he said.
"While the BBC has denied it will be snooping on WiFi usage, anyone who values their privacy should still be concerned exactly how the BBC might be monitoring their internet usage."
BBC iPlayer FAQ
What is BBC iPlayer?
BBC iPlayer is an online service to browsing BBC programmes broadcast over the last 30 days and streaming content to PCs, PVRs and mobile devices.
Where is BBC iPlayer available?
The service is available on BT Vision, Freesat, Sky, Virgin Media, YouView, Smart TVs and as an app on tablets, smartphones and smart TVs.
Do I need a TV licence to watch BBC iPlayer?
You need a TV licence to watch shows live on BBC iPlayer. A licence will cost you £145.50, and you can pay the sum upfront or for £24 per month for six months.
From 1 September 2016, the BBC also requires you to have a TV licence to watch shows on BBC iPlayer after they have been broadcast, via iPlayer's 'on demand' feature.
The change in policy came about when the BBC agreed to absorb the £750 million cost of offering free TV licences to people aged over 75, and the government allowed the BBC to charge people who watch programmes during the 30-day period after they first air.
"As of 1 September 2016, a change in the law means you need to be covered by a TV Licence to download or watch BBC programmes on demand – including catch-up TV – on BBC iPlayer," a TV Licensing statement reads.
"This applies to all devices, including a smart TV, desktop computer or laptop, mobile phone, tablet, digital box or games console."
How to get BBC iPlayer
Most people access the service through laptops or PC, but increasingly, the service is accessed through smart TVs, PVRs, and mobile devices on the move.
The iPlayer service can be downloaded as an app onto some smart TVs, games consoles and mobile devices.
How to get BBC iPlayer on Sky
Viewers with a compatible Sky+ PVR can access BBC iPlayer from Sky's On Demand section. To access this, choose the TV Guide Button from the Sky remote control, navigate to the On Demand section and choose Catch Up. Select BBC iPlayer from the menu.
How to get BBC iPlayer on YouView
BBC iPlayer should be available on all YouView PVRs and compatible TVs. To access it, select it from the "Players" section in YouView. It can also be accessed when watching a BBC programme from the last seven days via the EPG or via the YouView On Demand area.
How to get BBC iPlayer on Virgin Media
Viewers with Virgin Media can get BBC iPlayer by pressing the red button on their remotes. With the original set-top box, iPlayer programmes are available in the section called "Catch up TV".
TiVo users can find iPlayer via the Apps and Games directory or the connected red button. On Tivo, BBC iPlayer is accessed by heading left from the EPG and choosing content that is marked as available for catch-up.
How to get BBC iPlayer on Freesat
Satellite viewers using a Freesat HD box can access the service via the red button or channel 901. However, the service is closing down on some Freesat devices in September 2016. Freesat with Freetime devices can launch iPlayer by clicking the On Demand section from the Home menu. The satellite box will need to be connected to the internet to access the service.
How to get BBC iPlayer on a smart TV
Many smart TVs include BBC iPlayer as part of their line-up but accessing the service is different not only among manufacturers but also among models of different smart TVs. Mostly, the service is available as an "app" and this can be accessed from the TV's home menu. As with others, the TV must be connected to the internet in order to access the service.
How to get BBC iPlayer on Chromecast
If you have one of Google's Chromecast streaming devices plugged into your TV, you can watch iPlayer content by casting content from the BBC iPlayer app on Android or iOS or from Google Chrome browser on a PC or Mac.
To cast, simply tap (or click) on the cast icon on the programme you want to watch and this will enable the Chromecast to connect to iPlayer and start playback.
How to get BBC iPlayer on Android or iOS
BBC iPlayer can be downloaded as an app for both Android and iOS devices. There are also apps for Windows Phone. Other devices can access the service via a web browser.
Programmes can be watched over a Wi-Fi connection and if supported, over a 3G or 4G network.
How to download content on BBC iPlayer
With an app, viewers will not only be able to watch programmes on catch-up and live, but will be able to download content to watch offline as well.
Viewers can only download content on newer Android and iOS devices. However, after 30 days from broadcast these shows are automatically deleted from the app (programmes will only download when connected to a Wi-Fi connection).
How to set up parental controls on BBC iPlayer
Parents can set up controls to stop their kids from watching inappropriate content on the iPlayer service. To do this, you need to create a four-digit PIN. That way, only those with knowledge of that PIN will be able to watch any content flagged as needing parental guidance. A PIN will need to be set up on all devices that are used for BBC iPlayer. You will also have to tick a box to confirm you are 16 or over.
Can I watch BBC iPlayer outside the UK?
While watching BBC iPlayer within the UK is pretty easy, the same can't really be said when you go abroad. If you try to access the service from outside the UK, you will be politely told you can't.
However, you can download BBC iPlayer programmes before you go (as long as you have enough space on your smartphone, tablet or laptop.
The BBC is apparently considering introducing codes that allow TV licence payers to watch iPlayer shows while abroad, but there are no details on this yet.
Stay up to date with the latest news and analysis from the world of cloud computing with our twice-weekly newsletter
Thank you for signing up to Cloud Pro. You will receive a verification email shortly.
There was a problem. Please refresh the page and try again.