Yahoo kills Yahoo Screen streaming service
Yahoo Screen, the online streaming service launched just two years ago, has been shut down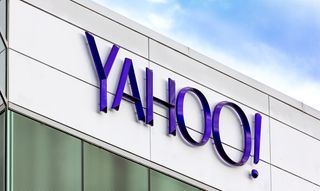 Yahoo has closed down its video streaming service, Yahoo Screen, which it had once hoped would rival online streaming giants such as Netflix, Amazon Prime, and Hulu.
The news comes after a string of ominous announcements from the web giant, including the effective cancellation of acquired NBC sitcom Community and a $42 million write-down in late 2015 on its TV series.
Yahoo Screen was launched in 2013, sporting over 1,000 hours of video content, but at the time of the write-down, CFO Ken Goldman admitted that the loss was indicative of a lack of strategy for making money from original video series over time.
"We're not saying we're not going to do these at all in the future," he said. "But what we are saying is, in three cases at least, it didn't work the way we had hoped it would work, and we've decided to move on."
Confirming the news that Yahoo Screen is now to close, a representative from Yahoo released a statement saying: "At Yahoo, we're constantly reviewing and iterating on our products as we strive to create the best user experience.
"With that in mind, video content from Yahoo as well as our partners has been transitioned from Yahoo Screen to our Digital Magazine properties so users can discover complementary content in one place."
This is not the only sign that all is not well for the company, with Yahoo shareholder Eric Johnson recently calling for 9,000 employees to be made redundant and CEO Marissa Mayer to be fired.
Johnson's 99-page report was written following the company's decision not to sell its $32 billion stake in Chinese retailer Alibaba and instead spin off core web services including Yahoo Mail and its search engine.
Clive Howard, an analyst at Creative Intellect UK, told Cloud Pro at the time: "Mayer has clearly had long enough to sort this out and has failed. Where she goes will most likely determine where Yahoo goes."
Some of Yahoo Screen's original content, such as Katie Couric's daily news show and sci-fi comedy Other Space, will still be available through the site's TV section. It is unknown, however, how many layoffs the move will ultimately be responsible for.
Stay up to date with the latest news and analysis from the world of cloud computing with our twice-weekly newsletter
Caroline has been writing about technology for more than a decade, switching between consumer smart home news and reviews and in-depth B2B industry coverage. In addition to her work for IT Pro and Cloud Pro, she has contributed to a number of titles including Expert Reviews, TechRadar, The Week and many more. She is currently the smart home editor across Future Publishing's homes titles.
You can get in touch with Caroline via email at caroline.preece@futurenet.com.
Thank you for signing up to Cloud Pro. You will receive a verification email shortly.
There was a problem. Please refresh the page and try again.