Verizon Connect Reveal launches on AWS
The fleet management service helps monitor and optimize commercial fleets in near-real time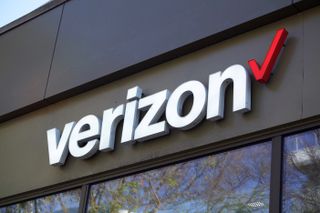 (Image credit: Shutterstock)
Verizon Connect has announced that its integrated fleet management software, Verizon Connect Reveal, is now fully hosted on Amazon Web Services (AWS).
Verizon Connect Reveal assists businesses of all sizes in making well-informed decisions by providing near-real-time data on vehicles, teams, and field operations.
The solution complements Verizon Connect's fleet and mobile workforce management software that facilitates scheduling, dispatching, and fleet tracking.
RELATED RESOURCE
Selecting a fit-for-purpose server platform for datacentre infrastructure
Driving the change in infrastructure
The Reveal Field feature, for instance, allows businesses to schedule jobs with a drag-and-drop calendar, provide ETAs to clientele, and have technicians update customers on job status through a mobile app.
Verizon Connect also draws upon AWS' multiple Availability Zone (AZ) architecture for increased network reliability.
"With Verizon Connect Reveal on AWS, we will be able to accelerate development, which will enable us to transform our platform," said Nick Power, Verizon Connect CTO.
"AWS allows us to get to market more quickly and deliver better experiences for customers, ultimately strengthening our position as a leading provider of fleet management software worldwide."
GPS fleet tracking, maintenance alerts, performance reporting, and asset management, are other notable features of Verizon Connect.
"As a global leader in the connected vehicle space, Verizon Connect relies on technology infrastructure with the proven reliability and scale to monitor and optimize commercial fleets in near-real-time," said Kathrin Renz, VP of business development and industries at AWS.
"By running its fleet management system on AWS, Verizon Connect can help businesses all over the world use connected data to promote driver safety and sustainability, and reduce costs."
"We look forward to helping Verizon Connect continue to deliver new capabilities using AWS services for data analytics and machine learning services to make it easier for companies to manage their mobile workforce," added Renz.
Stay up to date with the latest news and analysis from the world of cloud computing with our twice-weekly newsletter
Thank you for signing up to Cloud Pro. You will receive a verification email shortly.
There was a problem. Please refresh the page and try again.