AWS layoffs: Why Amazon is cutting staff from its most profitable division
AWS layoffs follow a period of slowing growth and decreasing market share for the cloud division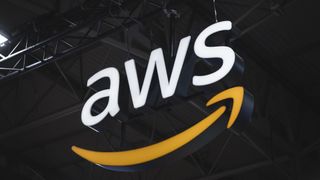 (Image credit: Getty Images)
Amazon has announced it will make a significant portion of staff redundant at its cloud division in the latest round of cuts.
The tech giant confirmed on Monday it intends to lay off 9,000 additional staff following an initial round of cuts that saw more than 18,000 roles erased in January.
Staff at AWS, Twitch, and the company's advertising and PXT divisions will all be affected by the cuts, CEO Andy Jassy said in a statement.
"I'm writing to share that we intend to eliminate about 9,000 more positions in the next few weeks - mostly in AWS, PXT, advertising, and Twitch," Jassy told staff. "This was a difficult decision, but one that we think is best for the company long term."
Amazon is yet to reveal the specific number of AWS staff that will be cut. However, reports suggest that around 10% of the overall layoffs will apply to AWS, potentially marking a significant reduction of up to 900 workers at the cloud division.
IT Pro has approached AWS for comment.
AWS layoffs amid cloud slowdown
These cuts follow a period of sluggish growth at AWS, which in recent years has positioned itself as the most successful business segment within the company.
As of Q4 2022, AWS still maintained a 33% market share in the global cloud services space, the largest of the three 'hyperscalers'.
However, recent earnings calls over the past 12 months highlighted decreasing revenue growth rates amid lingering consumer hesitancy and a cloud industry slowdown.
AWS reported over $21 billion in sales during Q4 2022, recording a growth rate of 20% year-on-year. This marked an 8% decrease on the previous quarter and was one of the slowest reported growth rates in recent years.
These earnings also came in stark contrast to 2021 levels, which saw a 40% year-on-year growth rate recorded in Q4 2021.
AWS' grip on the global cloud market has also been slipping, figures show. Research from Gartner in June 2022 indicated that the tech giant led the cloud infrastructure market with a 39% share.
Competitors such as Google Cloud and Microsoft Azure have also been making significant inroads as both look to expand their respective shares. Q4 2022 saw Microsoft gain ground on AWS, increasing its market share to 23% from 21% in the previous quarter.
Research from Forrester in February attributed sluggish revenue growth at AWS to an increasingly stifled and competitive global landscape.
AWS' leaner ambitions
RELATED RESOURCE
Building for success with off-premises private cloud
Leveraging co-location facilities to execute your cloud strategy
Speaking on Monday, Jassy said that the wave of cuts is part of a move to create a 'leaner' company more broadly and follows a period of rapid headcount expansion as the firm capitalised on strong pandemic-fuelled growth.
"For several years leading up to this one, most of our businesses added a significant amount of headcount," he said. "This made sense given what was happening in our business and the economy as a whole."
"However, given the uncertain economy in which we reside, and the uncertainty that exists in the near future, we have chosen to be more streamlined in our costs and headcount. The overriding tenet of our annual planning this year was to be leaner while doing so in a way that enables us to still invest robustly."
Stay up to date with the latest news and analysis from the world of cloud computing with our twice-weekly newsletter
Ross Kelly is a staff writer at ITPro, ChannelPro, and CloudPro, with a keen interest in cyber security, business leadership and emerging technologies.
He graduated from Edinburgh Napier University in 2016 with a BA (Hons) in Journalism, and joined ITPro in 2022 after four years working in technology conference research.
In his spare time, Ross enjoys cycling, walking and is an avid reader of history and non-fiction.
You can contact Ross at ross.kelly@futurenet.com or on Twitter and LinkedIn.
Thank you for signing up to Cloud Pro. You will receive a verification email shortly.
There was a problem. Please refresh the page and try again.