Office 365 deployments 'suffer latency issues'
Legacy networks are causing serious problems for businesses not prepared to upgrade their systems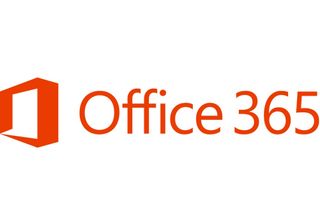 More than two thirds of Office 365 deployments suffer from significant latency issues because legacy architecture is hindering implementation, according to research.
Zscaler questioned 200 enterprise IT staff about their views of Office 365 and their plans for the future, revealing that although more businesses are considering the move to Office 365, they are being plagued by infrastructure issues that may hamper the success to boost collaboration and productivity in the workplace.
The reason why legacy architecture is no good, Zscaler explained, is because it sends traffic through a centralised security gateway that slows down the software. Almost two thirds of businesses have upgraded their firewall to address issues, but it's not enough to stop latency challenges after deploying Office 365.
Organisations have also attempted to upgrade bandwidth to satisfy the demands of Office 365, but 30% of businesses say they are still experiencing problems every day and 69% of companies say they are reporting weekly issues. Because of these bandwidth limitations, 45% of businesses are failing to access business-critical applications, including Office 365.
"Through their own experiences, organisations are finding out that they simply cannot run a cloud application of the magnitude of Office 365 on legacy architecture," said Punit Minocha, vice president of business development for Zscaler.
"To fully leverage the power of Office 365, a majority of organisations are looking to transform their networks from traditional hub-and-spoke implementations to ones that securely access the Internet directly from branch offices. "
Some 70% of respondents said they are exploring the opportunity of implementing direct-to-internet connections from their branch offices, while 18% of businesses want to add extra appliances to take the load.
Microsoft declined to comment.
Collaboration and communication is at the heart of making your business more efficient. Register for IT Pro's event on 11 July in London to find out how you can take your business to the next level.
Stay up to date with the latest news and analysis from the world of cloud computing with our twice-weekly newsletter
Thank you for signing up to Cloud Pro. You will receive a verification email shortly.
There was a problem. Please refresh the page and try again.