Brodie & Stone turn to cloud for backup and storage
Marketing agency enlists ALVEA Services for increased productivity and cost savings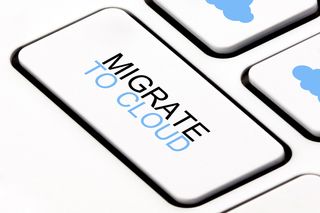 Brodie & Stone, a marketing agency specialising in the retail industry, has chosen to move its backup, storage and file sharing to the cloud.
The organisation needed an alternative to its existing tape backup, file and email access setup as its Microsoft Small Business Server on-premise infrastructure will become obsolete this year.
The business chose ALVEA Services Cloud Attached Storage as a replacement, which, Brodie & Stone felt could offer them greater security, and better cost effectiveness.
It is also hoped the move to ALVEA Services' cloud could increase productivity. According to Brodie & Stone, the organisation relies heavily on collaboration between its head office in Soho, its factory in Essex and its clients, including Tesco, Boots and ASDA, to fulfil day-to-day business.
Previously, employees had used Dropbox and email to do this, but the organisation claims this was both cumbersome and unreliable to use, as well as unsecure.
Leigh Stringer, sales director at RnD, the IT services provider that delivered ALVEA's product to Brodie & Stone, said: "ALVEA Services Cloud Attached Storage provides a simple way to allow staff to share large files securely, both locally and remotely, and access them from wherever they may be working.
"It also provides secure cloud-based local backup so that remote staff can work productively even when they aren't connected to the internet."
Danny Mitchell, finance director for Brodie & Stone, added: "We anticipate the total cost of ownership will be significantly lower than our previous system without having to make a major capital outlay, which would have been the alternative to moving to the cloud. As a small business with no internal IT department, both of these factors are key to us."
Stay up to date with the latest news and analysis from the world of cloud computing with our twice-weekly newsletter
Thank you for signing up to Cloud Pro. You will receive a verification email shortly.
There was a problem. Please refresh the page and try again.