How Kempinski Hotels used cloud to improve staff efficiency
By opting for cloud, Kempinski Hotels freed up its IT staff to drive efficiency from applications rather than running the infrastructure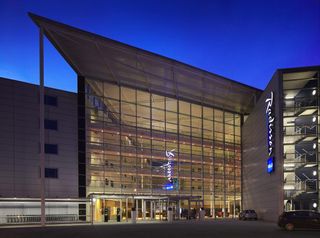 (Image credit: Booking.com)
Kempinski Hotels, Europe's oldest luxury hotel management group, has a portfolio of more than 70 five-star properties in more than 30 countries. Like many hotel groups with such an extensive network and reach, its IT department is always looking to standardise across its properties and implement and develop effective systems that save costs, maximise staff productivity, and deliver high-quality service.
In early 2010, Kempinski Hotels created a five year plan in order to review and streamline the IT used across the business. Jeremy Ward, senior vice president for IT, championed this plan as he felt that Kempinski Hotels needed to reduce technology spend and make it largely operational.
"Kempinski Hotels is not a technology company," says Ward. "We're a hospitality company providing management know-how to an extensive network of hotels globally. We felt that wherever possible, IT solutions should go 'above property' - in other words be taken out of the property and put into the cloud. Capital investment is an issue for most businesses and we wanted to move away from this with a future-proof solution."
Ward points out that the hotel chain had some early successes with the moving from Novell GroupWise to Google. "We started looking at other areas of the business where cloud would work - software as a service (SaaS) and infrastructure as a service (IaaS) in particular."
Having assessed a number of cloud platforms, Kempinski decided on Amazon Web Services (AWS) EC2 for its competitive pricing, mature offering and reputation. However, the firm said it needed to work with an effective partner who could help alleviate the headaches of migration on such a large scale.
Kempinski Hotels previously relied on 140 servers for its corporate and shared applications, situated and managed in Geneva, Switzerland, at the group's headquarters. This model was impacting Kempinski Hotels' core focus of hospitality management, as highly skilled members of staff were being charged with simply administering IT assets. As these were expensive to own and manage, the company was looking for a scalable, cost-effective alternative.
Having made the decision to migrate to the cloud, Jeremy knew the IT department would be required to demonstrate the benefits of such a move to senior members of management.
"It was clear that there would be a significant return on investment from this project, however we needed to work with a partner who would help us understand when we would see quantifiable savings," said Ward. "We also knew that we did not want to run our own cloud, so AWS recommended potential partners who could support us in outlining the 'business case' of the project to the board, the migration itself, and an on-going managed service. Cloudreach seemed the best placed to support us in all these areas," he says.
At the beginning of the project, London-based Cloudreach sent a team to visit the hotel group's head office in Geneva for a two-day workshop to demonstrate the benefits of moving to the cloud and outline how implementing AWS would streamline Kempinski Hotels' IT administration, alleviating the burden on the staff and the related costs associated with running physical servers.
Ward explains that Cloudreach's business case helped to sell the move internally. Cloudreach created a "Deployment Framework" - a business plan which clearly outlined how the move to the cloud would be carried out over a five year period in line with Kempinski Hotels' long-term objectives.
"All requirements were looked into and discussed, and then included in the detailed cost model," says Ward. "This is when we realised that we would start to see the return on investment at the two-and-a-half year point, which when presented to the board, was compelling."
Once the board backed the idea, Cloudreach began implementing the phased approach. Phase one was a proof of concept, to show that everything could be smoothly and securely hosted. Once this was completed, phase two involved adding key systems and applications to the platform.
"We're about to embark on phase three, with more systems going live,"says Ward. "Phase four will see the remaining systems move to the cloud and then we can work with Cloudreach on looking at how the hotels themselves can benefit further.
"Cloudreach developed innovations specifically designed for us on the AWS platform to meet some specific challenges of our geographically diverse locations, and we're very happy with the work to date," he says. "We have weekly calls to discuss progress - we have a very strong working relationship," says Ward. "I'm confident that in the event of any issues, we'll be able to work through these effectively and efficiently together."
Kempinski Hotels' technical team now has more free time to concentrate on the core business. "Our employees across the board have not noticed any difference at all, which is a benefit in itself," says Ward.
By moving to a hosted infrastructure, Kempinski Hotels has achieved a lower total cost of ownership. Employees can now driving efficiencies from the applications rather than purely administering them.
Ward admits that there have been a few teething troubles with the migration but nothing that wasn't easy to fix. "We weren't sure with some of the management solutions – budgeting, forecasting, business intelligence – how much resource we'd need to throw at it," says Ward.
"The joy of the cloud is that you can adjust resource, taking off or adding until you find the optimal level. We've been able to do all that with Cloudreach's help - something you can't do with traditional IT. As for costs and returns, we certainly haven't exceeded our budget in year one, in fact if anything we've underspent."
Ward says that over the whole five year plan, Kempinski hopes to see a 40 per cent saving over the costs of a comparable solution using a traditional IT model. "This has resulted from choosing the IaaS and managed services route over keeping it all in house."
Ward said he is very happy with the migration. "Cloudreach have come up with some fairly innovative solutions. We'll be engaging them in phases three and four and we're looking at a long-term managed service role," he says.
Stay up to date with the latest news and analysis from the world of cloud computing with our twice-weekly newsletter
Rene Millman is a freelance writer and broadcaster who covers cybersecurity, AI, IoT, and the cloud. He also works as a contributing analyst at GigaOm and has previously worked as an analyst for Gartner covering the infrastructure market. He has made numerous television appearances to give his views and expertise on technology trends and companies that affect and shape our lives. You can follow Rene Millman on Twitter.