Virtualisation sprawl stopped by Embotics and Xtravirt
Companies team up to help customers maximise virtual machine efficiency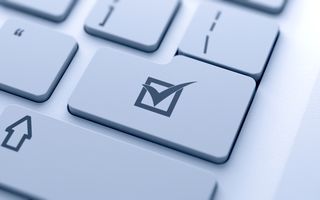 Automated cloud management company Embotics and Xtravirt have launched a joint, free health-checking service to help put an end to 'virtualisation sprawl'.
Colin Wright, vice president for EMEA at Embotics, told Cloud Pro that virtualisation was "a saviour to a lot of datacentres" when it first arrived. But, as people got used to the ease with which they could provision new virtual machines, they often forgot to decommission them, leading to virtualisation sprawl.
"We are all used to the IT admin or requester come running in saying 'I need a virtual machine, I need it this afternoon and I need it to deliver on this', but they don't run in with the same urgency three months later to decommission them," Wright said.
"So we see a lot of wastage inside the virtual estate – redundant virtual machines, open snapshots, zombie VMDKs – meaning IT has just been requesting and buying more servers, rather than optimising what they have," he added.
By collaborating with Xtravirt to identify where this wastage is taking place, the companies claim they can identify cost-savings of up to 50 per cent, which can be achieved through optimisation.
In addition to cost savings, Embotics and Xtravirt claim optimisation can reduce the complexity of managing a virtual estate and smooth businesses' road to the cloud.
Mark Barrett, vice president of sales and alliances at virtualisation vendor Xtravirt, said: "We are now seeing people move to public cloud and private cloud services and they see similar sorts of potential savings that they saw with virtualisation [when it was first implemented].
"But unless they look at their existing estate, recognise the issues they have had and work through where that waste is, they are not going to achieve the best savings out of it – they will just be picking up these issues and transferring them to [the cloud]," he told Cloud Pro.
Stay up to date with the latest news and analysis from the world of cloud computing with our twice-weekly newsletter
Jane McCallion is ITPro's Deputy Editor, primarily covering security, storage and networking for ITPro, CloudPro and ChannelPro.
Jane joined ITPro and CloudPro in July 2012, having previously written freelance for a number of business and finance magazines. She has also covered current affairs, including the student, public sector workers and TUC protests and strikes in central London while studying a Masters in Journalism at Goldsmiths, University of London.
Prior to becoming a journalist, Jane studied Applied Languages at the University of Portsmouth.
Thank you for signing up to Cloud Pro. You will receive a verification email shortly.
There was a problem. Please refresh the page and try again.