Councils move to cloud to hit green targets
Public sector technology provider claims carbon emission rules are driving adoption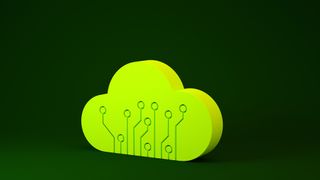 (Image credit: Shutterstock)
Local councils are moving to the cloud to meet green and environmental targets, according to public sector technology provider Civica.
Paul Bradbury, Civica's group business development director, told Cloud Pro the green agenda was increasingly being cited as the reason local government organisations were moving their IT off-premise.
"We are getting organisations now that are getting rid of their current datacentres...and moving them to the Civica cloud just because it's getting it off their premises and they are using that as part of their Carbon Reduction Commitment," said Bradbury.
"They then don't have a datacentre, so they don't have to worry about all the power and the air conditioning and all those other things," he added.
Civica's CTO, John Hood, said not only did it remove the burden from the councils, but it is also more efficient.
"If you just have a server room stuck up in an office somewhere, it's never going to be efficient," Hood said.
However, Andy Lawrence, vice president of research for datacentre technologies and eco-efficient IT at 451 Research, told Cloud Pro that the green agenda is not a primary reason for moving to the cloud and often does not stand up to scrutiny.
"Cloud certainly should be greener: it involves a lot of resource sharing, economies of scale and automation, which should translate into reduced energy use and therefore reduced carbon emissions," he said.
"However, it would not be sensible to move a substantial IT workload from one place to another without clear evidence and few cloud providers will ever provide that," he cautioned.
Stay up to date with the latest news and analysis from the world of cloud computing with our twice-weekly newsletter
Jane McCallion is ITPro's Deputy Editor, primarily covering security, storage and networking for ITPro, CloudPro and ChannelPro.
Jane joined ITPro and CloudPro in July 2012, having previously written freelance for a number of business and finance magazines. She has also covered current affairs, including the student, public sector workers and TUC protests and strikes in central London while studying a Masters in Journalism at Goldsmiths, University of London.
Prior to becoming a journalist, Jane studied Applied Languages at the University of Portsmouth.
Thank you for signing up to Cloud Pro. You will receive a verification email shortly.
There was a problem. Please refresh the page and try again.