Bravissimo deploys Nutanix's hyper-converged infrastructure
The company was looking to virtualise its 30 physical servers and needed scalability and future-proofing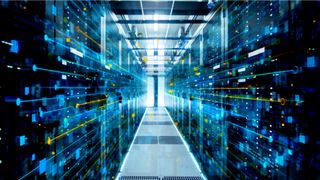 Lingerie firm Bravissimo has virtualised its 30 physical servers using Nutanix's web-scale converged infrastructure.
The firm was looking for a solution that would allow it to embrace the 21st century, after it had become evident its physical servers were coming to the end of their life. The company had not virtualised any of its infrastructure and was looking for a reliable solution that would allow it to migrate smoothly.
Bravissimo's IT Manager Ian Murphy explained that the company explored both traditional servers and SAN storage to see which would allow most scalability and flexibility.
"Although blown away by what Nutanix had to offer, initially we thought it was out of our reach. However, after further discussions we realised there was a lot of extra value to be gained from the Nutanix platform, particularly from the integrated compute and storage management, as SAN management has always been a big headache for us," he said.
Bravissimo plans to implement offsite disaster recovery at a later stage and Nutranix's Metro Availability, which was announced last November, means it will be able to take advantage of the enhanced security features when it is ready.
"Metro Availability will enable us to add off-site DR without the need for anything more than another Nutanix appliance," Murphy continued. "I am confident that Nutanix is the right choice for Bravissimo and will enable the company to deliver even higher levels of service to customers and staff over the coming years."
The next step in Bravissimo's deployment is to migrate all of its physical workloads to the Nutanix-hosted VMware environment, including SQL database servers and payment processing applications stores use to take payments.
Stay up to date with the latest news and analysis from the world of cloud computing with our twice-weekly newsletter
Thank you for signing up to Cloud Pro. You will receive a verification email shortly.
There was a problem. Please refresh the page and try again.