Acronis: Government departments turn blind eye on Dropbox and SkyDrive use
FOI request reveals majority of central Government departments and local authorities are not restricting access to public cloud storage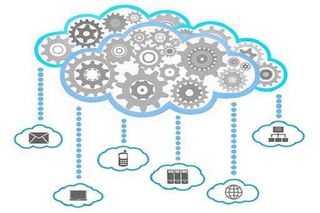 Twenty-nine per cent of central Government departments and seven per cent of local government authorities do not have strategies in place to restrict the use of public cloud storage services, a new report has found.
The figures were revealed by disaster recovery software vendor Acronis, which submitted a Freedom of Information Act (FOI) request to 48 local and central Government organisations, 41 of which responded.
The results showed 29 per cent of central Government departments and 59 per cent of local authorities have restricted access to services such as Dropbox and Skydrive that can be overridden on a case-by-case basis.
In all, only 43 per cent of central Government departments and 33 per cent of local authorities block access to public cloud storage services completely. This is despite a high profile security breach affecting Dropbox in summer 2012.
Alan Laing, vice president EMEA at Acronis, said: "Public storage, collaboration and file sharing is very popular amongst workers looking to access data from anywhere. However, in the last year, the realities of the technology have begun to set in as confidential data has been hacked and stolen from the most popular of these public storage services.
"The need to ensure highly sensitive data stays secure on public sector networks is critical Departments and authorities across the country need to be developing and communicating policies that ensure the protection of this data and remove confusion about their authorised use," he added.
Stay up to date with the latest news and analysis from the world of cloud computing with our twice-weekly newsletter
Jane McCallion is ITPro's Deputy Editor, primarily covering security, storage and networking for ITPro, CloudPro and ChannelPro.
Jane joined ITPro and CloudPro in July 2012, having previously written freelance for a number of business and finance magazines. She has also covered current affairs, including the student, public sector workers and TUC protests and strikes in central London while studying a Masters in Journalism at Goldsmiths, University of London.
Prior to becoming a journalist, Jane studied Applied Languages at the University of Portsmouth.
Thank you for signing up to Cloud Pro. You will receive a verification email shortly.
There was a problem. Please refresh the page and try again.