Egnyte opens cloud storage up to Amazon, Google and Microsoft
Enterprise file sharing and sync service provider now supports Amazon S3, Google Cloud Storage and Microsoft Azure integration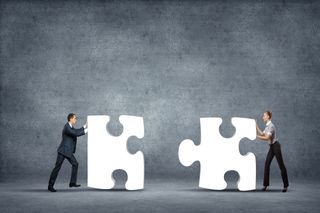 Cloud file sharing service provider Egnyte has introduced a new product that allows integration for third-party cloud storage providers, including Amazon S3, Google Cloud Storage and Microsoft Azure.
Until now, Egnyte had offered customers the option of deploying its products either in their own datacentres, or in the company's cloud, but not with other cloud storage providers.
Explaining the change in direction, Vineet Jain, CEO of Egnyte, told Cloud Pro: "We found, particularly with larger accounts, that they already had a contractual relationship with Amazon or Azure etc, which included storage and they wanted to re-leverage that storage."
Jain added that these large enterprise customers often have offices in Asia Pacific and Latin America, who would suffer latency issues when trying to access their Egnyte, as all their requests would have come to Amsterdam.
"We as a company are not going to create datacentres everywhere on the planet, the big boys – Google Cloud Storage, Microsoft Windows Azure, Amazon S3 – are doing that, so why not leverage their capacity?" said Jain.
The third party cloud integration offered by EgnytePlus also takes advantage of the price war that is currently happening between Amazon, Google and Microsoft, all of whom repeatedly cut the price of their cloud storage offerings over the past 12 months.
"The idea is that we have decoupled the compute layer and the storage in the cloud. So you have complete control now of storage both in the cloud and on premise," he added.
EgnytePlus is available immediately.
Stay up to date with the latest news and analysis from the world of cloud computing with our twice-weekly newsletter
Jane McCallion is ITPro's Deputy Editor, primarily covering security, storage and networking for ITPro, CloudPro and ChannelPro.
Jane joined ITPro and CloudPro in July 2012, having previously written freelance for a number of business and finance magazines. She has also covered current affairs, including the student, public sector workers and TUC protests and strikes in central London while studying a Masters in Journalism at Goldsmiths, University of London.
Prior to becoming a journalist, Jane studied Applied Languages at the University of Portsmouth.
Thank you for signing up to Cloud Pro. You will receive a verification email shortly.
There was a problem. Please refresh the page and try again.