Edward Snowden warns against 'giving up control' with the cloud
Everyone has the ability to create an open, private cloud that will benefit the population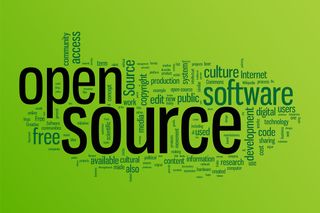 Whistleblower Edward Snowden has warned against the dangers of giving up control to cloud powerhouses like AWS and Google, saying public cloud services and proprietary software, rather than open source, disempowers people and businesses, ZDNet has reported.
The former NSA contractor was speaking at the OpenStack Summit in Boston, discussing the merits of open source software with OpenStack Foundation chief operating officer Mark Collier, although he joined via video link rather than in person.
"For most people the internet is magic, but that's not enough. We can't let let people be mindless when they're building clouds. You can use Amazon EC2 or Google Compute Engine, these are fine, but they're fundamentally disempowering. You give them money, and they provide you with a service, but you are also providing them with more than money. You're giving up control, influence," he said.
The reasoning behind this, he said, is that by signing up to public cloud services and proprotetary software, people are spending money on something they don't own – almost like renting a home rather than buying one.
He claimed that using open source systems such as OpenStack dissolves this false economy, allowing everyone to be involved in creating their own fortunes. He envisages a world where anyone can build their own private cloud, rather than relying on the services provided by tech giants trying to own the market.
"With OpenStack, you build it layer by layer, we can envision a world where cloud infrastructure are private – not in the sense of private corporations, but private as a small business, as a community. Where everyone can build it, he said."
Snowden went on to describe open private clouds as one of the most powerful tools of the internet, making the public the ones in charge of changing the internet to become a free and open world.
Stay up to date with the latest news and analysis from the world of cloud computing with our twice-weekly newsletter
Thank you for signing up to Cloud Pro. You will receive a verification email shortly.
There was a problem. Please refresh the page and try again.