UK government still dragging its feet on cloud says Salesforce boss
The UK government could be more flexible and cut costs by turning to cloud says Salesforce chief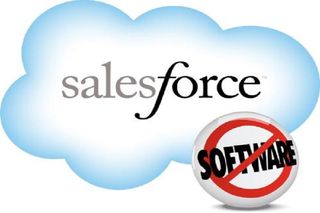 The UK government is "way behind" when it comes to cloud computing and has backed the wrong horse by committing to the G-Cloud concept.
That's the view of Salesforce CEO Marc Benioff speaking at the company's Cloudforce event in London. The ebullient cloud evangelist said that governments around the world were not moving quickly enough to embrace the sorts of changes that businesses were making.
Benioff, who revealed that he has spent time in the UK talking to Francis Maude, the cabinet minister responsible for IT, said that many of the government's problems in the UK were the problems shared in the US. "Governments have too many data centres - In the US, we have 3,500 government data centres all of which have single-figure utilisation. The UK has single-figure utilisation rates too and needs to start consolidating them."
However, he warned that the government was not looking at all the options. "The UK government is way behind and is far too interested in the G-Cloud and virtualisation," he said.
In his keynote presentation, Benioff introduced a UK audience to the offerings that the company had unveiled at its Dreamforce including the company's Data Residency Option which offers customers the option of hosting some of its data within their own data centres.
In a briefing afterward, Benioff stressed that this wasn't about the company turning back on its commitment to the public cloud. "There's been some confusion about this," he said. "It's about the evolution of the cloud product – they may be some information you want to keep encrypted in a secret installation. Moving a bit of a data is a lot different from a whole scale migration," he said.
Benioff also confirmed that the company was looking to open a London data centre and was on schedule to open it in 2012. "We've been looking at vendors have narrowed it down to four and will be making a selection soon," he said.
In his keynote, he also made a swipe at established IT vendors' attempts to get into the cloud business when he spoke of what he called the False Cloud, when major IT vendors tied their cloud offerings to particular hardware: it's not efficient; not democratic; not environmental and not economic, he said.
Stay up to date with the latest news and analysis from the world of cloud computing with our twice-weekly newsletter
Thank you for signing up to Cloud Pro. You will receive a verification email shortly.
There was a problem. Please refresh the page and try again.