Amazon targeted in Greenpeace clean cloud campaign
Stunt website set up to shame cloud company into going green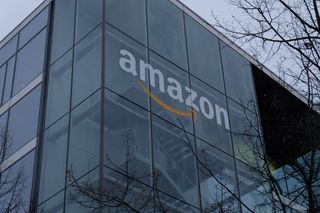 (Image credit: Shutterstock)
Eco-campaigning charity Greenpeace has up a website to highlight Amazon's less than stellar attempts to become more green.
The website (www.greenaws.com) pretends that Amazon is about to launch a new clean-powered pilot project to a select few customers. It claims that Amazon's "Green Team" is working with customers to "increase AWS's use of renewable energy to power our data centers."
The website also claimed that starting in the first quarter of next year AWS will be piloting a "special Green Instance of EC2 and S3 that will be powered fully by renewable energy for those select customers who want to be the first to receive a clean cloud option."
However, another page reveals that the pilot isn't actually happening at all and said that competitors, such as Google, Facebook, Microsoft and even Apple have more energy transparency than Amazon.
"Unfortunately, AWS does not currently offer a cloud powered by renewable energy – even though other competitors provide a much greener cloud option," said the charity on another page of the website.
Greenpeace estimated that AWS's data centers currently uses 57 percent dirty energy and only 14 percent clean energy. Google, Facebook and Rackspace are all using cleaner energy mixes, the charity claimed.
Greenpeace said on the campaign website more companies are "committing to power their cloud with renewable energy."
"It makes financial sense and is good for the planet," said the charity. " AWS, like any prosperous business, listens to its customers' demands."
It urged companies to contact their AWS representative and make their voice heard.
Cloud Pro contacted Amazon for a comment, but at the time of writing it hasn't responded. This story will be updated as and when we get a response.
Stay up to date with the latest news and analysis from the world of cloud computing with our twice-weekly newsletter
Rene Millman is a freelance writer and broadcaster who covers cybersecurity, AI, IoT, and the cloud. He also works as a contributing analyst at GigaOm and has previously worked as an analyst for Gartner covering the infrastructure market. He has made numerous television appearances to give his views and expertise on technology trends and companies that affect and shape our lives. You can follow Rene Millman on Twitter.
Thank you for signing up to Cloud Pro. You will receive a verification email shortly.
There was a problem. Please refresh the page and try again.