Every single Airbnb and LinkedIn employee now uses Box
Box signs five new deals with Twitter, Spotify, LinkedIn, Airbnb and Zenefits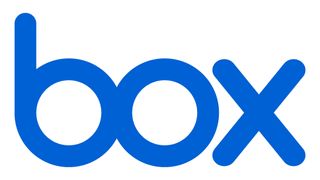 Airbnb and LinkedIn are set to deploy Box's tools company-wide as the file-sharing firm today announced deals with five high-profile customers.
Twitter, Spotify and Zenefits have also picked Box to boost collaboration and give workers access to documents on the move.
Business social network LinkedIn has made the file-sharing product available to all employees to power internal and external collaboration, as well as helping media teams share large files.
Airbnb, meanwhile, is using Box to centralise content management for documents and images, hoping the move will make its workforce more productive.
Mike Jennings, head of global IT at Airbnb, said: "Airbnb is all about people and experiences, our goal is to create a sense of belonging. We apply that same vision to our IT strategy, implementing systems and solutions that will help the business scale.
"Box makes it easy for our employees to collaborate and always have access to the documents teams need to be productive."
While Box declined to reveal the value or lengths of any of the new contracts, it builds on recent customer wins including AstraZeneca, which is rolling out the tool to 51,000 employees.
The University of Dundee, Ritual Cosmetics and Lancaster University are also recent, and paying, converts.
Box now counts 37 million users and 47,000 organizations around the world, with 3.7 million of those users paying for the product.
The five latest deals are intended to reveal the different use cases companies are deploying Box for.
Spotify picked the firm to help staff from different departments collaborate on documents and manage those files from a central location.
Twitter is using Box to replace personal drives staff were saving files to, and to simplify project management for internal ad external collaboration.
HR software firm Zenefits picked it as a central repository for sales and customer support teams.
"Organisations of all sizes are facing new competitive forces requiring them to move faster, build smarter products, make better decisions based on data and collaborate globally," said Aaron Levie, co-founder and CEO of Box.
"We are incredibly excited to work with these organizations to empower employees with better access to information, drive more productivity company-wide, and scale with them as they grow."
Stay up to date with the latest news and analysis from the world of cloud computing with our twice-weekly newsletter
Thank you for signing up to Cloud Pro. You will receive a verification email shortly.
There was a problem. Please refresh the page and try again.