OneDrive adds automatic Pokémon detection to photos
Machine learning categorises your creatures in Pokémon Go screenshots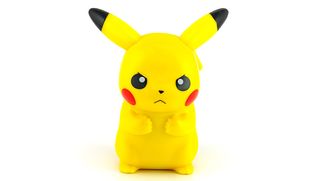 Microsoft has added automatic Pokémon detection to OneDrive's photo storage, letting users search their Pokémon Go screenshots.
The cloud storage service will use machine learning to scan images for Pokémon, creating a searchable index of creatures.
Users need to have the OneDrive app on their phone and the camera upload feature turned on in order for the function to work.
The photos will be automatically scanned, with OneDrive recognising all 150 of the original Pokémon.
"We know that the Pokémon craze has captured everyone's attention," said OneDrive group program manager Douglas Pearce in an official blog post. "A lot of players take screenshots of their captured Pokémon to show off to their friends - both digitally and in person."
"We had to make it easier for you to find all your Pokémon screenshots, so we went to work and partnered with Microsoft Research to bring a Pokémon detector to OneDrive."
The feature comes alongside other automation-related updates, including several new features apparently borrowed from Google Photos.
One of these features is Automatic Albums, which detects when you take multiple photos in the same place at the same time, and automatically creates an ablum of the best pictures. It'll also automatically create an album on Monday morning of all the fun stuff you did at the weekend.
Additional improvements include a Facebook Memories-style 'on this day' feature, as well as the ability to search via emoji. User experience has also been tweaked, and OneDrive photos will now automatically sync with the Windows 10 Photos app whenever users log in with a Microsoft account.
Stay up to date with the latest news and analysis from the world of cloud computing with our twice-weekly newsletter
Adam Shepherd has been a technology journalist since 2015, covering everything from cloud storage and security, to smartphones and servers. Over the course of his career, he's seen the spread of 5G, the growing ubiquity of wireless devices, and the start of the connected revolution. He's also been to more trade shows and technology conferences than he cares to count.
As reviews and community editor, he's responsible for leading IT Pro's wide-ranging product coverage, and is an avid follower of the latest hardware innovations. He's never happier than when tinkering with complex network configurations, or exploring a new Linux distro.
In addition to managing the IT Pro Panel and working with the community of IT leaders that make it up, he co-hosts the IT Pro Podcast, where you can hear him ranting about his love of strange gadgets, his disdain for Windows Mobile, and everything in between.
You can find Adam tweeting about enterprise technology (or more often bad jokes) @AdamShepherUK, or you can email him at adam.shepherd@futurenet.com.
Thank you for signing up to Cloud Pro. You will receive a verification email shortly.
There was a problem. Please refresh the page and try again.