RedLock aims to identify your public cloud risks
RedLock Cloud 360 scours cloud workloads for anomalies and threats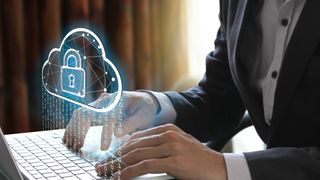 (Image credit: 02)
RedLock is taking aim at businesses worried about cloud configuration faults by launching fault-finding software that will protect against users who set up a cloud network incorrectly.
The company has completed a funding round, where it raised $12 million in venture funding from Sierra Ventures, Storm Ventures, Dell Technologies Capital, and other investors, helping develop its RedLock Cloud 360 to identify potential issues and alerting administrators if something seems awry.
The service automatically uncovers workloads across multiple clouds to continuously monitor anomalies, cloud forensics, adaptive response, and compliance reporting. It can dig down to every component in the environment and will score workloads based on the risk they pose to the business. Any problems it surfaces will be prioritised in order of severity so admins can respond faster to the most problematic workloads.
Although cloud data can be protected from other security threats, the company claimed similar services are hard to come by, despite faulty configurations potentially posing the same data theft issues as badly-implemented cloud networks.
The threat is very real though: RedLock explained that investment firm Scottrade lost 20,000 customer records because it wasn't configured properly, and it's not alone.
"Companies need to be confident that they can gain complete visibility into public infrastructure security to verify security policies, investigate incidents, or ensure full compliance in a cloud environment," said Varun Badhwar, CEO and co-founder of RedLock.
"This is a true business imperative and our singular mission at RedLock: to help customers achieve their cloud infrastructure security goals and serve as the catalyst for digital business advancement."
Stay up to date with the latest news and analysis from the world of cloud computing with our twice-weekly newsletter
Thank you for signing up to Cloud Pro. You will receive a verification email shortly.
There was a problem. Please refresh the page and try again.