Hacked Google Cloud Platform instances are riddled with cryptominers
Google Cloud's Threat Intelligence report revealed some alarming findings about the security of business' cloud environments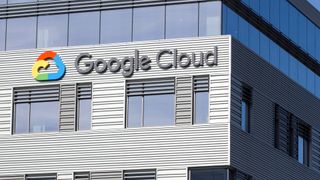 (Image credit: Shutterstock)
Google Cloud has revealed that 86% of hacked Google Cloud Platform (GCP) instances in 2021 led to cryptocurrency miners being dropped into customers' environments.
Cryptocurrency miners being installed in cloud instances was the leading issue facing GCP customers this year with 58% of compromised instances having cryptominers installed within just 22 seconds of attackers gaining access.
Google Cloud's Threat Analysis Group (TAG) said this led it to believe the process was script-driven without requiring human intervention.
GCP customers were targeted heavily with attackers attempting to leverage the high levels of compute available to them, without having to foot the bill.
Google Cloud also revealed cloud instances have been compromised in as little as 30 minutes, with the majority taking just eight hours.
The TAG at Google's cloud arm noticed attackers are monitoring the public IP address space for signs of unsecured GCP instances, knowing how quickly they can compromise each one.
"Given that most instances were used for cryptocurrency mining rather than exfiltration of data, Google analysts concluded the Google Cloud IP address range was scanned rather than particular Google Cloud customers being targeted," the report read.
"The amount of time from the launch of a vulnerable Google Cloud instance until compromise varied with the shortest amount of time being under 30 minutes."
TAG researchers also noted that threat actors gained access to GCP instances through exploiting poor customer security practices in almost 75% of all cases.
Half of these cases were compromised because of attackers exploiting instances with weak or in some cases no passwords for user accounts or API connections.
This meant unsecured GCP instances could quite easily be scanned by attackers and brute-forced with minimal difficulty.
Google Cloud customers were also at fault in 26% of cases for installing third-party software in their instance which was then exploited to gain access.
Google Cloud's basic recommended mitigations to the flaws allowing attackers into GCP instances include ensuring accounts always have strong passwords, updating third-party software before a cloud instance being exposed to the web, and not publishing credentials in GitHub projects.
Container Analysis is also available to GCP customers to perform vulnerability scanning and metadata storage for containers, while the Web Security Scanner in the Security Command Center can identify security vulnerabilities in their App Engine, Google Kubernetes Engine, and Compute Engine web applications.
Stay up to date with the latest news and analysis from the world of cloud computing with our twice-weekly newsletter
Connor Jones is the News and Analysis Editor at ITPro, CloudPro, and ChannelPro. He oversees the three publications' news strategies and reports breaking news on the topics of cyber security, software, and Big Tech firms. He has a master's degree in Magazine Journalism from the University of Sheffield, and has previously written for the likes of Red Bull Esports and UNILAD tech during his career that started in 2015.
Thank you for signing up to Cloud Pro. You will receive a verification email shortly.
There was a problem. Please refresh the page and try again.